Michelle Li, Head of Research at AMTD, shared the latest trend in the global financial technology market and highlighted a few financial technological innovation case studies during her talk on the "Global FinTech Vision and AMTD SpiderNet".
Michelle Li, Head of Research at AMTD Group
Michelle started by reviewing and analyzing the recent development of online/virtual wealth management and insurance services, and pointed out the significant role Hong Kong plays as an offshore asset management center in Asia. Hong Kong has traditional advantages in investment management and insurance, and actively participates in and promotes electronic technology for trading and investment management. However, there are still many paint points in the capital market to be resolved, including the increasing cost of the AI assisted investment advisors and the accompanied fraud and operational risks, its inability to respond quickly to the market dynamics, and the lack of transparency in transaction costs etc. She expects that there will be great potential by using smart investment advisory, big data analysis, and artificial intelligence to automate the processes, improve service quality, and design more customized products. From a user perspective, millennials have made significant changes to their wealth management needs, including their preference to use online mobile terminals and seeking reduced commissions. Young users have given significantly higher ratings to online brokerage apps with deep internet footprints than traditional brokers' mobile apps; according to Charles Schwab's survey this year, 31% of respondents believe that "0 trading commissions" are the most important considerations to select ETF brokers, more than 50% of millennials will change brokers because of "0 trading commissions." Tiger Securities, the representative of online brokers in China, is a typical new generation online US-Hong Kong stock trading platform that provides a simplified interface that adapts to the habits of Chinese investors, and provides low commission trading services. Another outstanding representative is FinEx Asia, a fintech asset management platform that is jointly incubated by AMTD Group and DianRong. Through the mature risk management system and fintech techniques, it successful connects Asian investors and US consumer loan products, for example, the launch of credit card loan products, and it continues to expand into the private equity and real estate areas.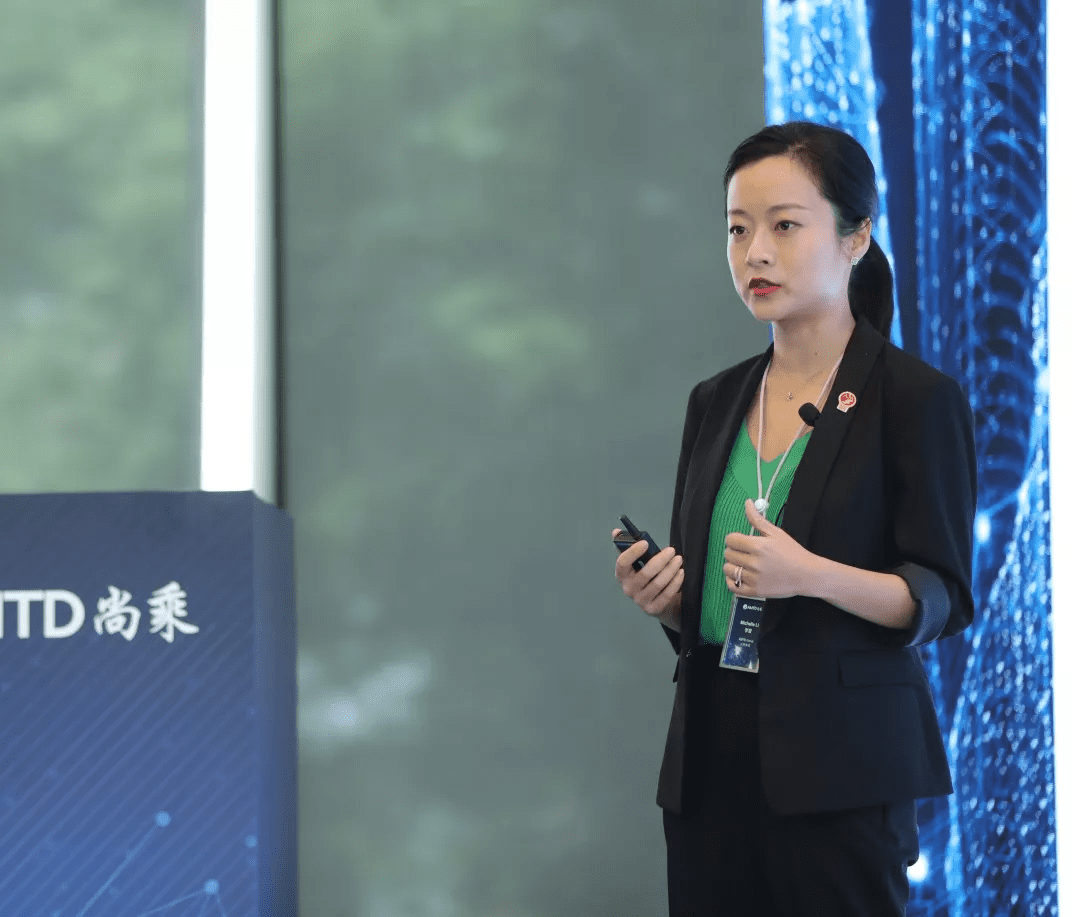 Michelle Li, Head of Research at AMTD Group
Michelle further talked about the innovation of Hong Kong's virtual banking sector: 1) Virtual banks have a subversive breakthrough in terms of customer acquisition methods, product strategies, business models compared to traditional banks. Traditional banks acquire customers by issuing credit cards or building physical branches, but the users of new generation prefers online interactions. Virtual banks do not set up physical branches, while providing services such as account opening, trading, and customer services online; 2) Traditional bank products are more complex, users can hardly understand the solution that suits them, and virtual banks usually focus on two or three core products, providing efficient and high-quality services to the customers; 3) traditional banks are only targeting high-quality or 2nd tier-quality users, but these customer base accounts for only 20-30% of the Chinese population, and banks rely on information from the government's credit department to assess user ratings. Virtual banks, through a more diversified source of credit data, effectively capture a broader customer base. Thanks to these advantages, virtual banks will have a great prospect in Hong Kong.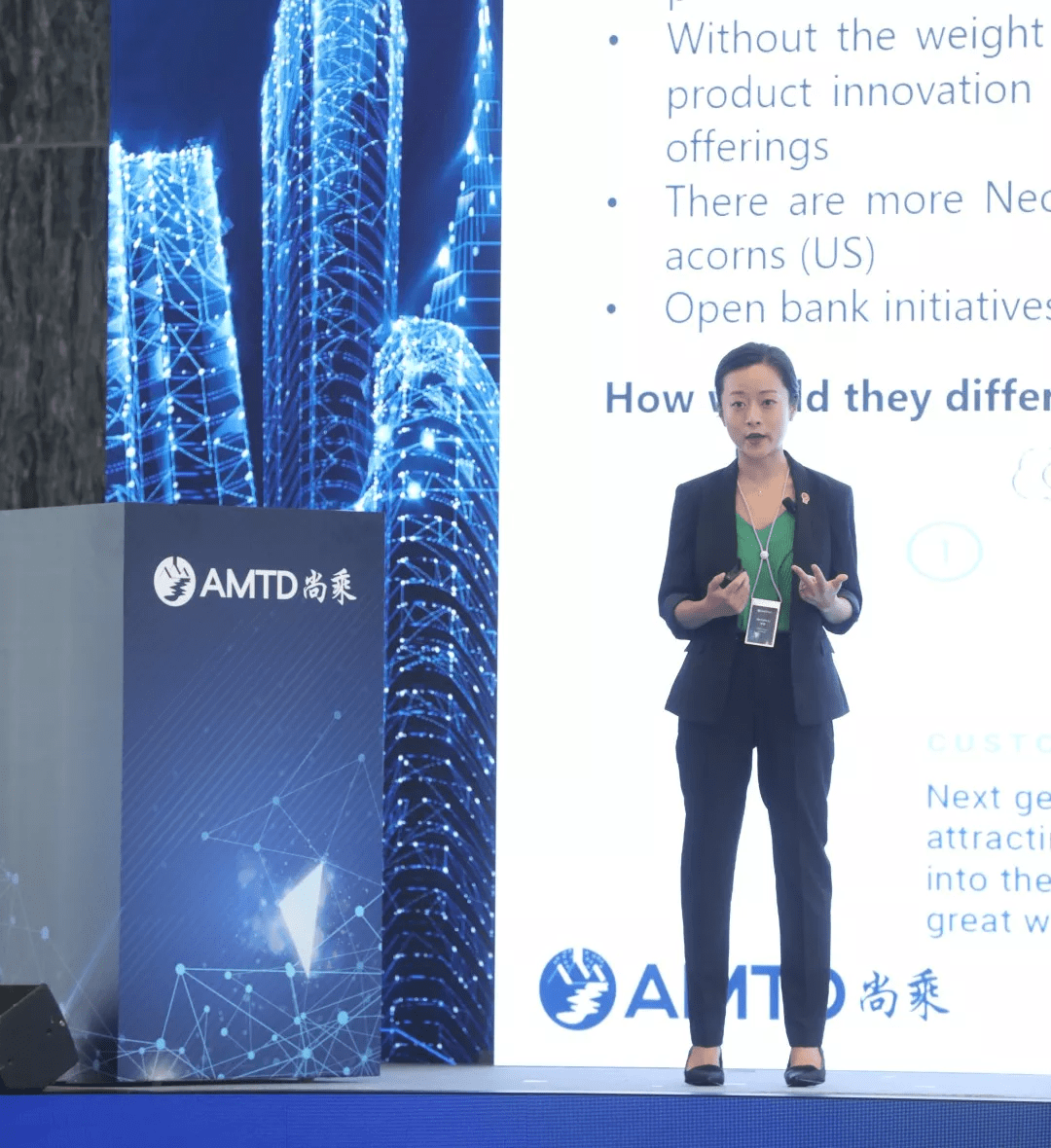 Michelle Li, Head of Research at AMTD Group
Thirdly, the rapid growth of consumer finance loans will continue to bring more market opportunities. In the past five years, the penetration rate of consumer finance loans has nearly tripled. In addition to retail consumer loans, the consumption of services is also growing rapidly, including tourism, education, entertainment, etc., and the proportion of consumption in GDP is also increasing. The debt levels of Chinese households are still at a low level, mostly in the form of mortgages. Under this trend, many Internet giants and traditional banks are actively deploying fintech industry. However, due to various reasons such as regulations, technology, and history, Internet companies nor traditional banks can work alone in this field. Most of them choose to work together, for examples, by jointly developing a financial technology market through data sharing, jointly establishing financial technology laboratories, or through strategic investment and other forms of cooperation. Michelle also pointed out that the success of future consumer finance platform depends on five key factors, including: consumption scenarios, customer acquisition costs, risk management, effective financing costs and customer experience.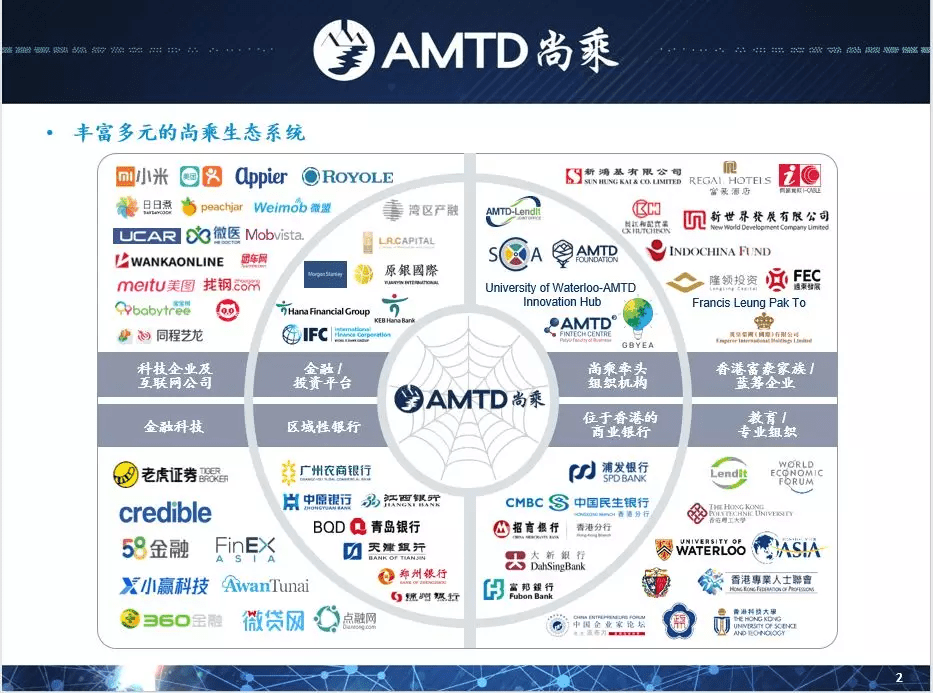 AMTD's unique ecosystem – "AMTD SpiderNet"
In closing of her speech, Michelle introduced AMTD Group's unique ecosystem "AMTD SpiderNet", which consists of a wide range of high-quality institutional partners, including leading technology Internet companies, fintech companies, financial investment platforms, regional banks, regulatory agencies, Hong Kong blue-chip companies, educational research organizations, etc. By connecting partners from different industries and regions, we maximize the impact of ecological network effects and provide learning and cooperating opportunities for each partner. At the core of this "AMTD SpiderNet", as a "super connector", AMTD Group has created benefits for each partner in the ecosystem, which also further its growth and development.