AMTD is delighted to join the ASEAN Financial Innovation Network (AFIN) as its first member to promote the broader adoption of financial technology innovations within Asia. Calvin Choi, Chairman of AMTD Foundation and AMTD Group, has accepted the invitation to join the Board of Directors of AFIN as a director.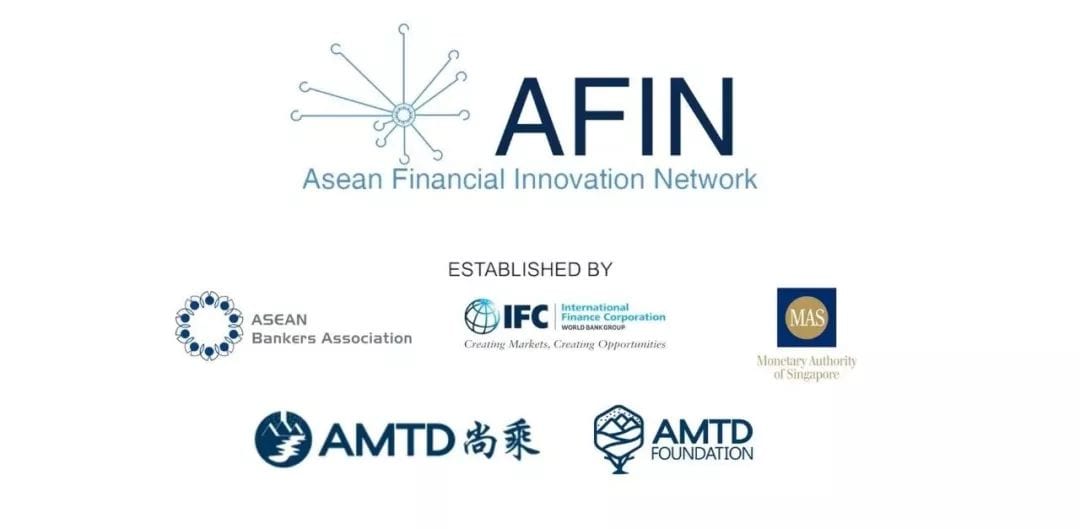 The latest Global Findex 2017 report shows that a staggering 1.7 billion adults are still unbanked. These adults do not have a bank account because of challenges such as poverty, costs, travel distance and paperwork involved. In desperate times, they end up borrowing from friends and family – a common source of credit for loans.
To help them gain access to financial products and services, AFIN established a platform called the API Exchange (APIX) in November 2018. This AFIN flagship product is the world's first cross-border, open-architecture API platform where financial institutions and FinTechs can collaborate to deploy new solutions to serve the unbanked and underbanked populations in ASEAN and beyond.
APIX has two functions – marketplace and sandbox. The marketplace enables financial institutions and FinTechs to discover one another on a curated, global marketplace. The sandbox, meanwhile, is like a playground where they are able to co-design, experiment with and validate new, innovative FinTech solutions within a virtual and secure environment.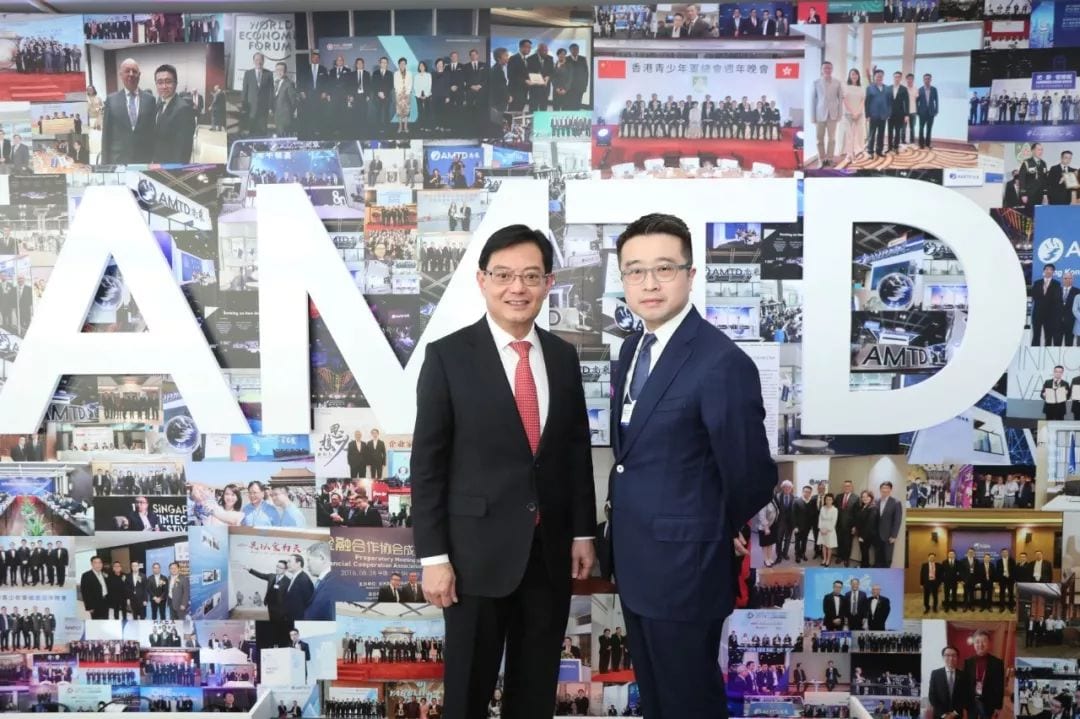 Calvin met with Heng Swee Keat, Deputy Prime Minister of Singapore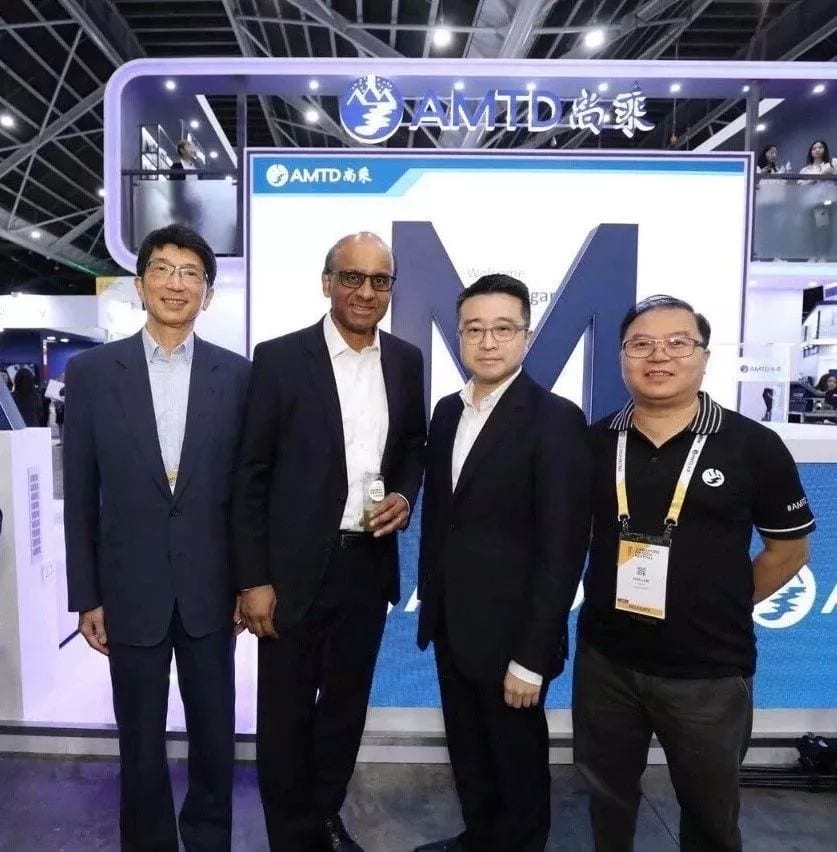 Calvin met with Tharman Shanmugaratnam, the then Deputy Prime Minister of Singapore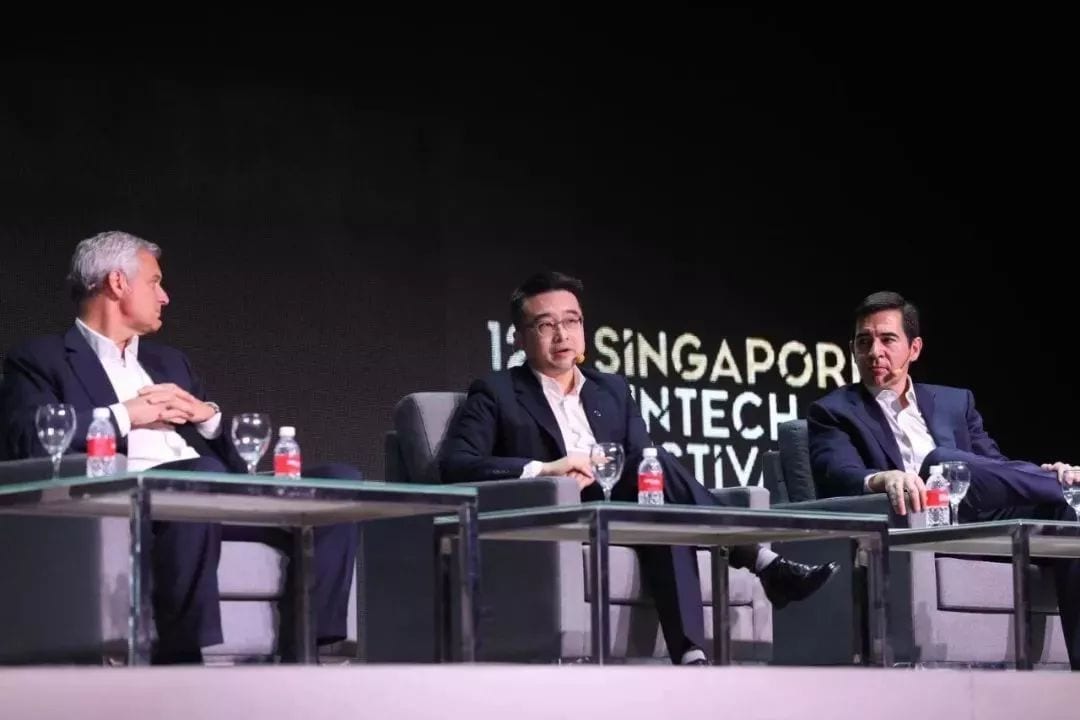 AMTD has been co-hosting the "Singapore FinTech Festival with the Monetary Authority of Singapore for two consecutive years. Calvin Choi attended the plenary session with Bill Winters, Standard Chartered's Global CEO and Torres Vila, BBVA's Global CEO
AMTD Group and the Monetary Authority of Singapore hosted the "Fintech and Digital Innovation: Connecting the future of Hong Kong and ASEAN markets" event for the financial industry. Roy Teo, Executive Director of Financial Centre Development Department and FinTech & Innovation Group at the Monetary Authority of Singapore attended the event and delivered a speech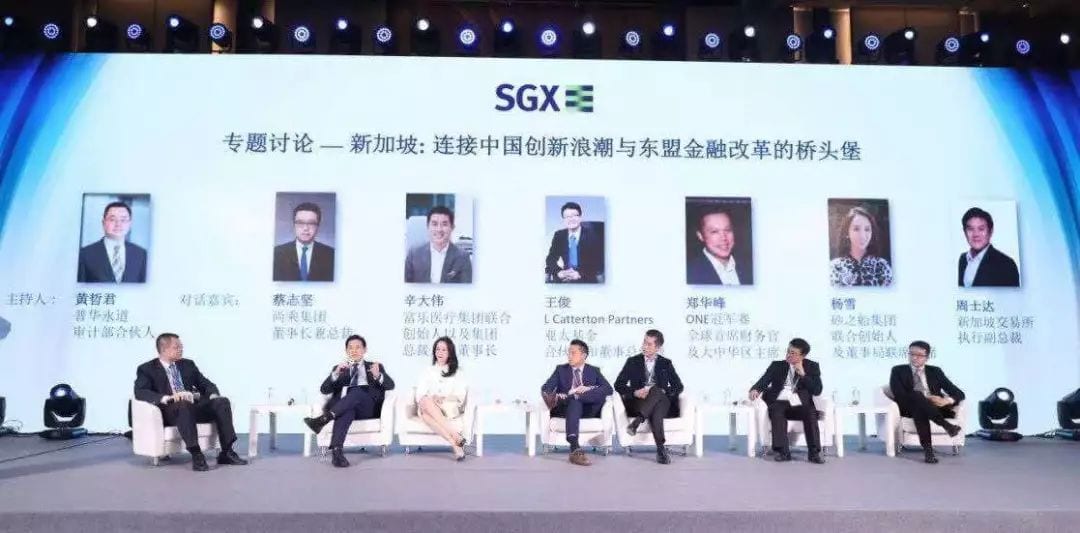 Calvin attended SGX Beijing Representative Office's 10th anniversary celebration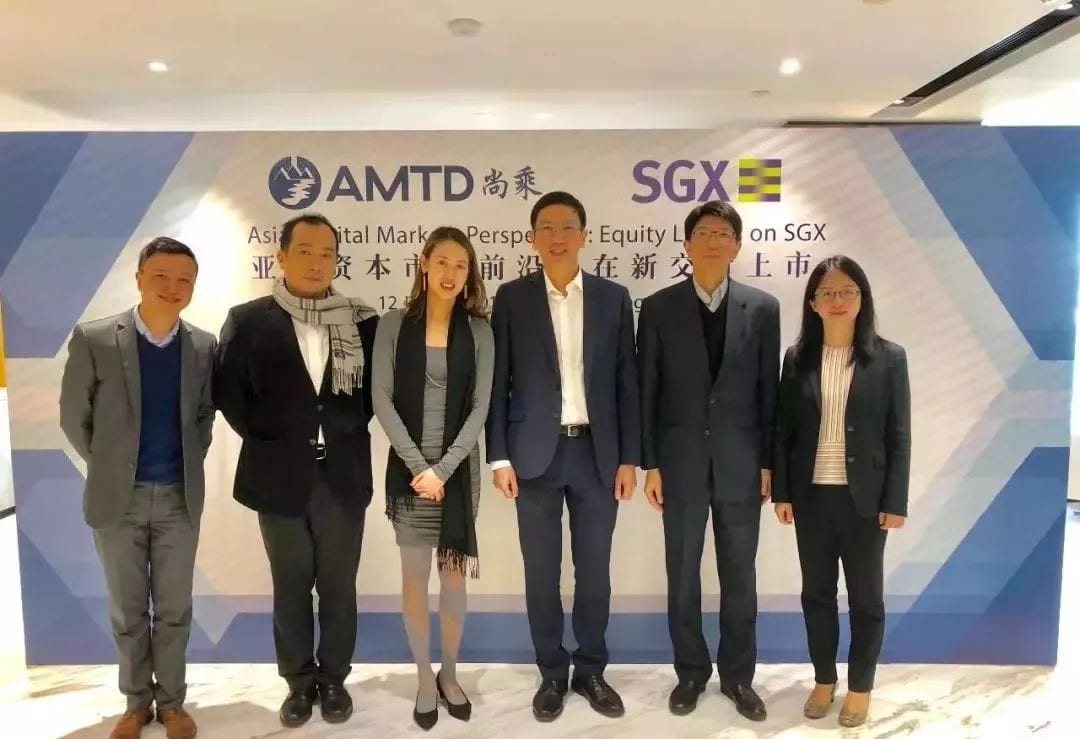 AMTD and Singapore Stock Exchange organized a joint event
"AFIN's mission is to support financial services innovation and inclusion in emerging markets within the Asia Pacific region, as well as to provide a platform for financial institutions and FinTech firms to advance collaboration and innovation. We are excited to have AMTD Foundation join us as a member, and share our common focus to harness FinTech to create new opportunities that would benefit both individuals and businesses. Calvin is an accomplished business leader and the Board will benefit from his experience, insights and judgement," said Damien Pang, AFIN Board Member, who is also the Deputy Chief FinTech Officer of the Monetary Authority of Singapore (MAS).
"We are very pleased and honored to be recognized and admitted as the first member of AFIN. As the largest Asia independent investment bank and a diversified financial services group that is headquartered in Hong Kong, we are fully committed of our contributions and efforts towards the FinTech arena amongst other sectors. The partnership with AFIN is a landmark for reinforcing our mission and role as the super-connector between resources and capital in the region with the rest of the world to promote technological developments and innovations to build a better and smarter world", said Calvin Choi, Chairman of AMTD Group and AMTD Foundation. "I established AMTD Foundation to care and serve those who are in needs including, amongst others, financial inclusion which is one of the key challenges in major developing economies in Asia. Participating in AFIN through its governance structure will enable AMTD Foundation to contribute our very best to promoting diversified and affordable financial services to everyone across ASEAN markets and beyond."