To focus on strategic investments as our core holding, our attractive and diverse investment portfolio showcases promising digital new economy companies in Asia.
Our portfolio companies allow us to access unique opportunities and resources that complement the AMTD SpiderNet ecosystem, and we engage the portfolio companies with connections in the AMTD SpiderNet
AMTD also established a S$50 million AMTD ASEAN Solidarity Fund partnering with the Singapore FinTech Association, or SFA, and S$6 million MAS-SFA-AMTD FinTech Solidarity Grant, partnering with the MAS and the SFA. Both the AMTD ASEAN Solidarity Fund and the MAS-SFA-AMTD FinTech Solidarity Grant focus on investing in or providing funding and business support to those leading FinTech companies with growth potential and possibility to create synergies with AMTD SpiderNet's stakeholders.
AMTD sources investment opportunities through the AMTD SpiderNet and focus on investing in a small number of elite companies that we believe will complement and bring value to our ecosystem, including companies within and outside the digital finance sector.
We leverage resources in the AMTD SpiderNet throughout the investment process to source investments, evaluate opportunities, and provide value added solutions to our portfolio companies after our investment.
We focus on how the investments can contribute to the AMTD SpiderNet ecosystem, rather than looking for investment returns. Our investments allow us to access the management teams of our portfolio companies and provide us with greater insights and connections in various industries.
We have an experienced team for post-investment value creation. We proactively seek opportunities to engage our portfolio companies into our SpiderNet ecosystem.
Where circumstances justify, we make investments using cash investment combined with an equity swap (ie. issuance of our ordinary shares in exchange for the equity interests of the investees). Through our equity swap arrangements, we ensure business interests of our portfolio companies are aligned with ours.
Our investment committee consists of key management team members covering finance, investments, and legal and compliance, which assesses, reviews and modifies our investment strategies from time to time based on accumulated deal execution experience and the latest developments in the financial market, of the economic conditions, and regarding government policies.
We closely monitor our portfolio companies in accordance with the guidelines set by the investment committee, tracking their business and technology development, competitive landscape, latest technological trends, and economics/risks of each portfolio.
A leading artificial intelligence technology company, which aims to provide AI-based solutions for precision marketing, and was named by Fortune as one of the 50 companies leading the artificial intelligence revolution.
Appier's services include providing accelerated checkout solutions, AI customer interaction optimization platform, AI data science platform and cross-screen marketing solutions. Appier may provide its services to us and other stakeholders in AMTD SpiderNet to optimize business operations. In March 2021, Appier (TSE: 4180) successfully completed its IPO on the Tokyo Stock Exchange.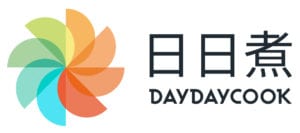 A leading content-driven lifestyle brand for young food lovers in Asia. DayDayCook provides users with attractive content, high-quality products and inspirational experiences via its omni-channel touchpoints. Our Controlling Shareholder invested in DayDayCook in September 2018 with minority interest and transferred to us in December 2019. We support DayDayCook's growth through making additional investments, and AMTD International Inc., our sister company, through its subsidiary, has been providing DayDayCook with capital markets advisory services.
We believe that there remains other business opportunities, such as cross-selling and co-branding, between DayDayCook and the partners in AMTD SpiderNet.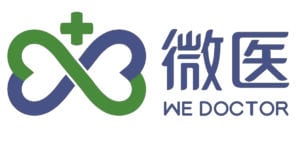 One of China's largest technology-enabled healthcare solutions platforms providing seamless online and offline healthcare services with a mix of general practitioners and specialists. During COVID-19 pandemic, WeDoctor launched WeDoctor Global Consultation and Prevention Center to bring together medical resources from over 7,000 Chinese physicians and offers 24/7 real-time online medical services to users around the world, providing online health enquiry service, psychological support, prevention guidelines, and real-time pandemic reports.
The platform has built up an ecosystem connecting leading hospitals, leading doctors and pharmacies, and is equipped with a large active user base. WeDoctor is our first investment portfolio in China's rising market in the bio-medical sector, and it provides us with greater insights and connections in the healthcare sector in China.