At AMTD, we are committed to support and invest into talent development across a wide spectrum covering all diversities and societies, especially child education as well as professional upskilling and FinTech talent development. We partnered with The Hong Kong Polytechnic University ("PolyU") with strong belief and confidence that combining PolyU's academic excellence and AMTD's strong industry network, together we will support and groom the next generation of FinTech leaders to sustain the growth of the FinTech community, and to make Hong Kong an Asian as well as global FinTech hub.
Following our successful collaboration in establishing the AMTD FinTech Centre of PolyU Faculty of Business ("AMTD-PolyU FinTech Centre"), the first FinTech school in Hong Kong, AMTD and PolyU recently agreed to explore further cooperation in the FinTech industry on a long term basis, including establishing an AMTD-PolyU FinTech Award and other FinTech related projects. This collaboration was established between The Hong Kong Polytechnic University and AMTD Group, together with AMTD Digital and AMTD Charity Foundation through a virtual signing ceremony.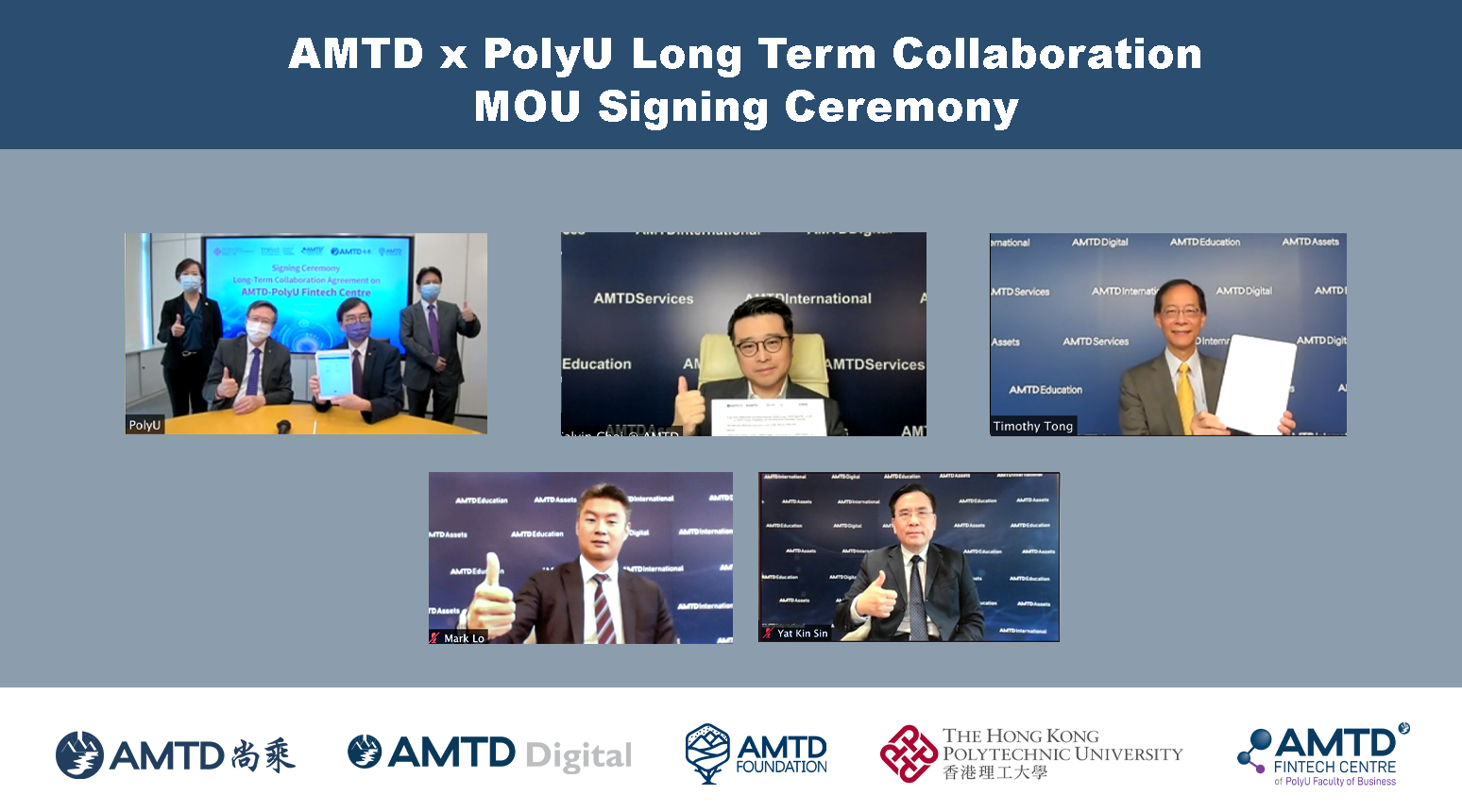 The AMTD-PolyU FinTech Award recognizes promising FinTech scholars from top universities and leading FinTech entrepreneurs with the most influential social impact and best vision to propel growth of the FinTech community and ecosystem in Hong Kong, across Asia and globally.
Other initiatives include joint research efforts among PolyU, AMTD, and University of Waterloo on cybersecurity and blockchain segment; the establishment of "AMTD Scholars" to reward and support outstanding candidates for the PolyU's Doctor of FinTech programme; the establishment of a FinTech Leadership Programme to groom future leaders in FinTech; as well as collaborating with the Institute of Financial Technologists of Asia (IFTA) to develop training programmes for the FinTech community.
The AMTD-PolyU FinTech Centre will also collaborate with PolicyPal, a subsidiary of AMTD Digital and a leading InsurTech company in Singapore, and a prominent accounting firm, to co-author an InsurTech white paper to highlight and analyze the pain points in the traditional insurance sector, growing needs for technological innovation in the industry, and key trends in the global InsurTech development.
Professor Jin-Guang Teng, President of The Hong Kong Polytechnic University, said, "PolyU is pleased to further cooperate with AMTD on a long-term basis with a shared vision to cultivate innovation leaders and entrepreneurs, as well as advance research and technology development for enhancing Hong Kong's capabilities and fostering the Greater Bay Area to be an international leading FinTech hub in the world."
Dr. Calvin Choi, Chairman of AMTD Group and Chairman of AMTD Charity Foundation, added, "We are very excited about deepening AMTD's collaboration with PolyU to further promote and advance the development of the FinTech community, nurturing new talents and supporting and grooming the next generation of leaders."
Professor Timothy W. Tong, CEO of AMTD Charity Foundation and Chairman of AMTD Digital, said, "There is a severe shortage of talents for the Fintech industry. This collaboration will help to fill the talent gap."
Ir Prof. Edwin Cheng, Dean of Faculty of Business said, "In addition to the theoretical and academic knowledge provided by professors teaching on the Doctor of FinTech programme, we look forward to having AMTD's experts and partners contributing their practical experience and insights from the field to nurture global FinTech talents excelled in both theory and practicality."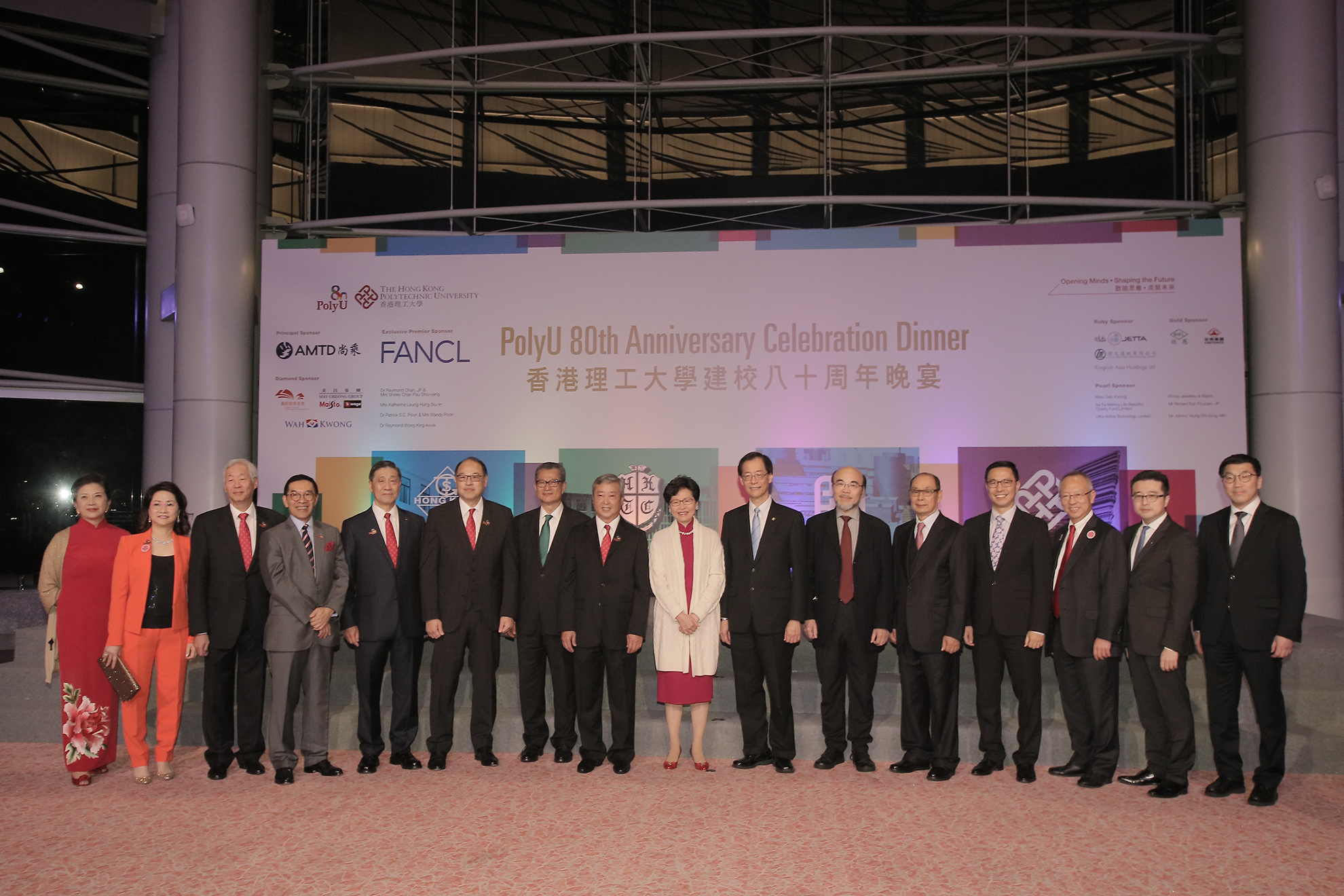 Dr. Calvin Choi, Chairman of AMTD Group and Chairman of AMTD Charity Foundation, was invited as one of the officiating guests for the PolyU 80th Anniversary Celebration dinner, along with Mrs. Carrie Lam, Chief Executive of HKSAR and Mr. Paul Chan Mo-po, Financial Secretary.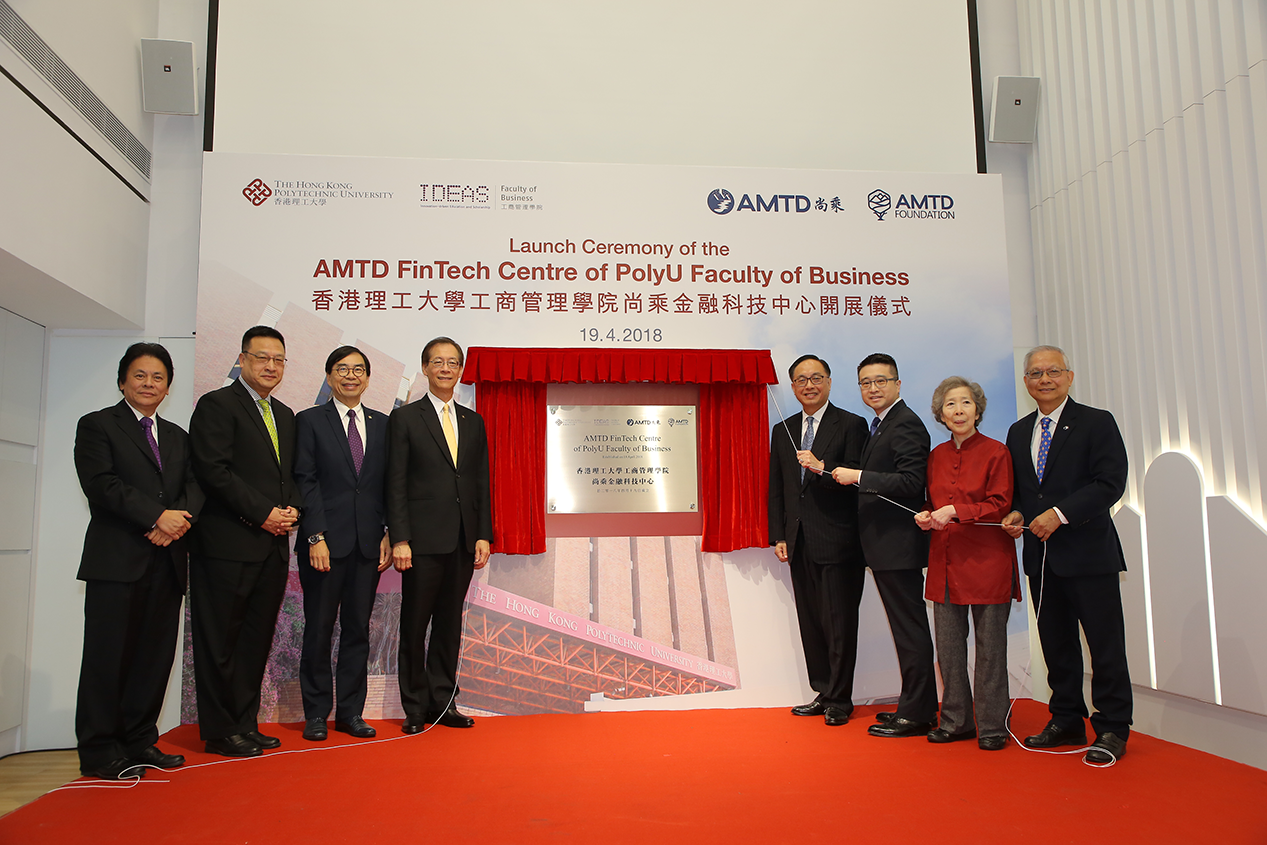 Launch ceremony of the AMTD FinTech Centre of PolyU Faculty of Business in 2018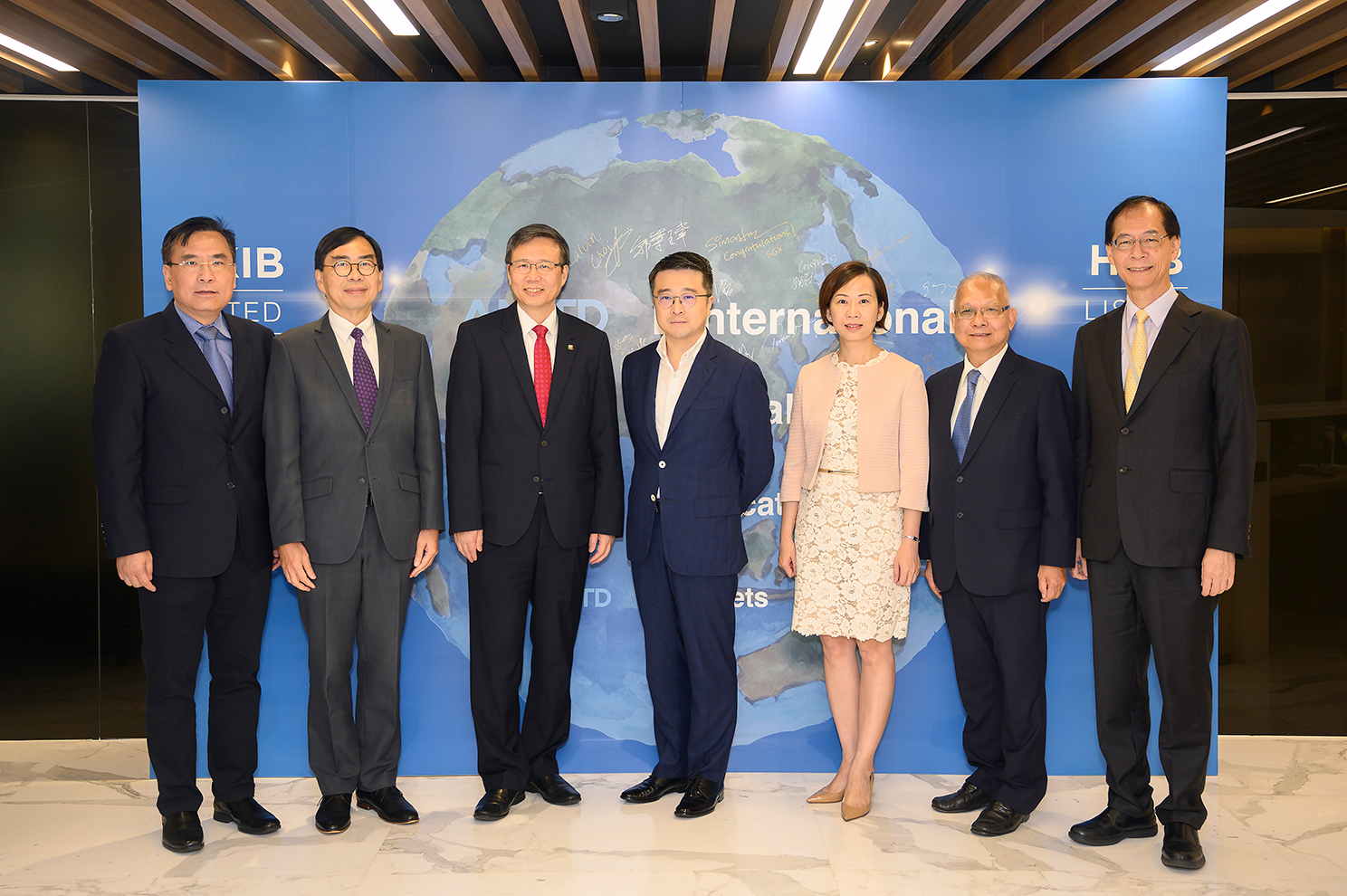 Prof Jin-Guang Teng, President of PolyU, visiting AMTD headquarters