A grand gathering of global top Fintech companies and Asian leading investors probing development opportunities
On July 13, LendIt, the world's most influential Fintech event, and AMTD Group Company Limited ("AMTD Group" or "AMTD"), the leading diversified financial services group based in Hong Kong with broad business coverage and network across Asia, joint hosted the Global Fintech Investment Summit in Hong Kong ("Global Fintech HK Summit" or the "Summit"), which is also the first ever global-scale summit of Fintech sector in Hong Kong. More than 80 leading Asian investors and over 40 international companies staged the ground-breaking Summit. This Fintech Summit in Hong Kong has successfully built the connection between Asia investors and global Fintech conglomerates, exchanging innovative ideas, probing investment and business opportunities, and sketching outlook of Fintech companies in cross-border cooperation. AMTD, as the first Hong Kong financial institution successfully held such a global-scale Fintech summit, has demonstrated strong interest and dedication in Fintech area, as well as the increasing brand power and reputation in global capital markets and internet industry.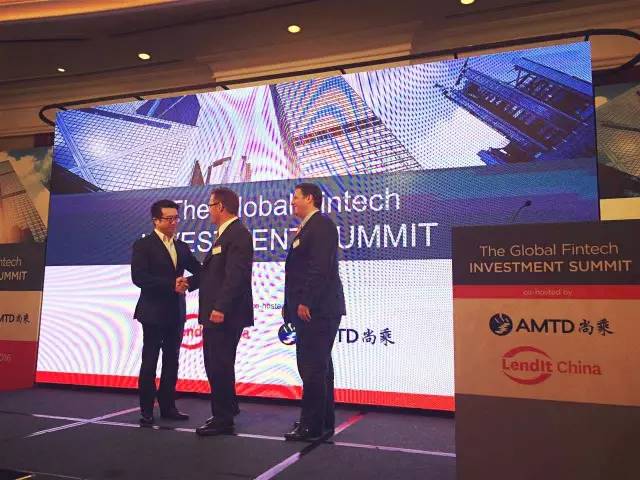 A banquet of mindset and Fintech innovation
Mr.Calvin Choi, Chairman and President of AMTD Group represented the host to give the opening remarks. He stated "AMTD is a leading financial services group in Hong Kong offering a wide spectrum of capital markets, asset management, insurance brokerage and risk management solutions. Leveraging resources in Fintech sector, AMTD has continuously placed great emphases in the innovation and changing of the industry. In this Summit, we look forward to connecting leading Asian investors with the most high profile players, showcaseing the latest developments in the global Fintech sector and nurturing the healthy and dynamic development of the global Fintech community."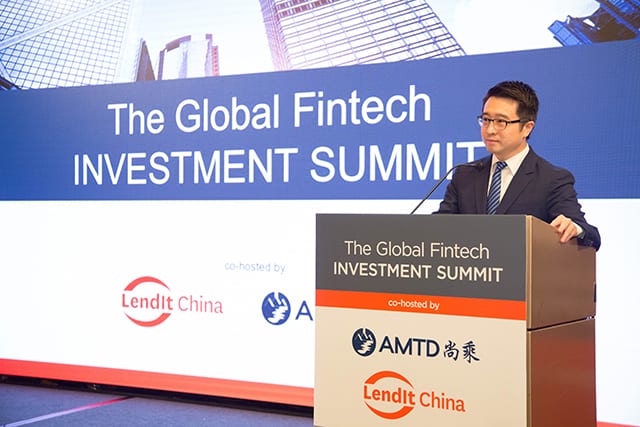 Keynote speakers of the event include Bob Leung, Head of Asia-Pacific Non-Bank Financial Institutions, UBS AG; Mr. Raymond Yung, CEO, L.R. Capital Group and Former China Financial Services Leader, PwC, Mr. Brian Groen, Senior Vice President of Digital, Cloud and Data Center Solution, PCCW Solutions Limited. They delivered wonderful keynote speeches on topics related to Fintech development strategy, ecosystem and digital innovation in banking. They mentioned, Fintech is more timely and accurate in the transmission of financial services, reducing the cost of intermediate time and can also further improving the efficiency of the services. The transformation and revolution of Fintech from traditional financial concept are innovative, revolutionary and subversive, expected to be further deepen.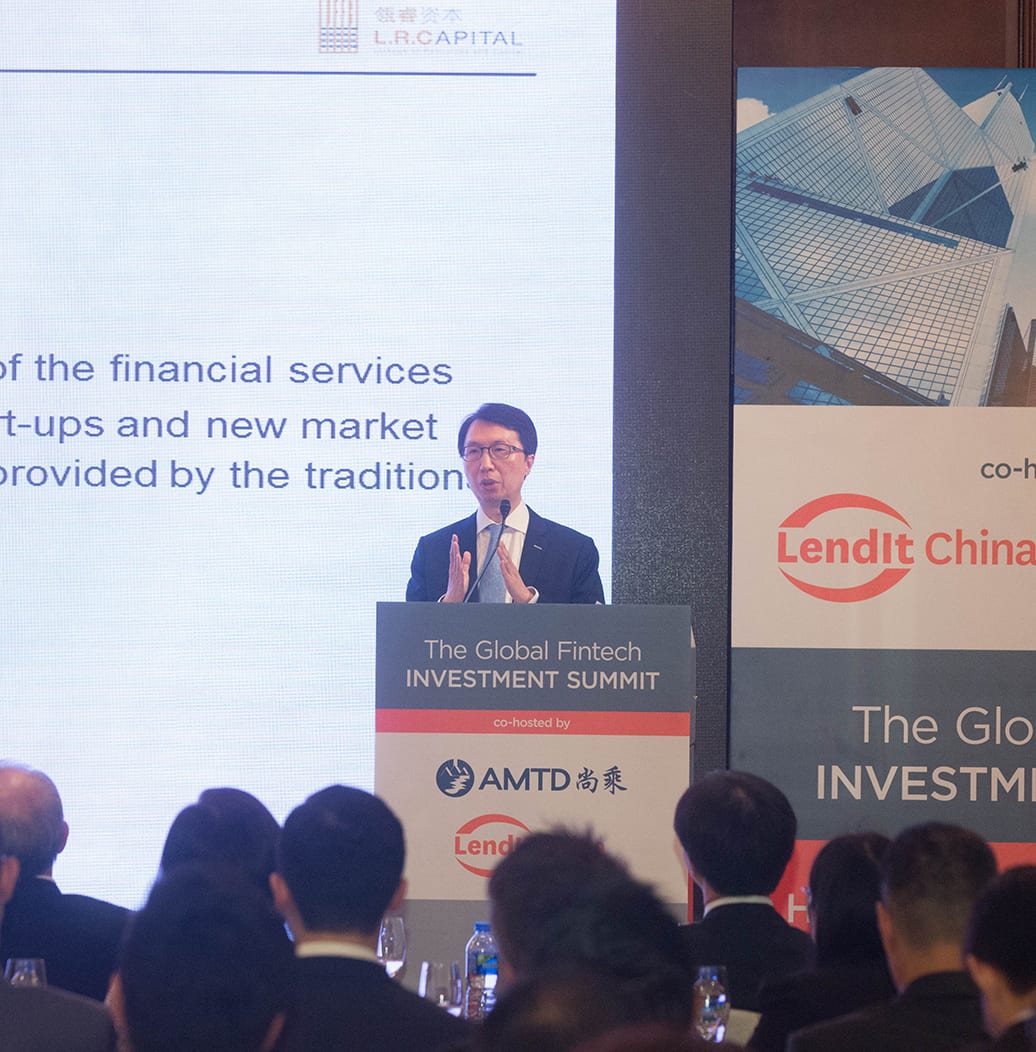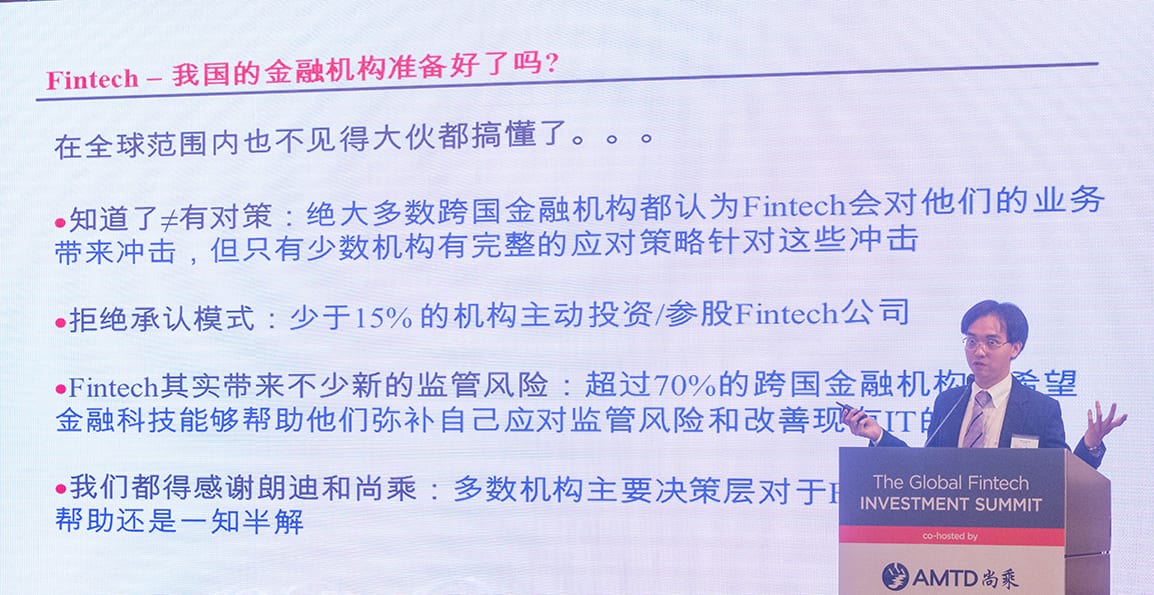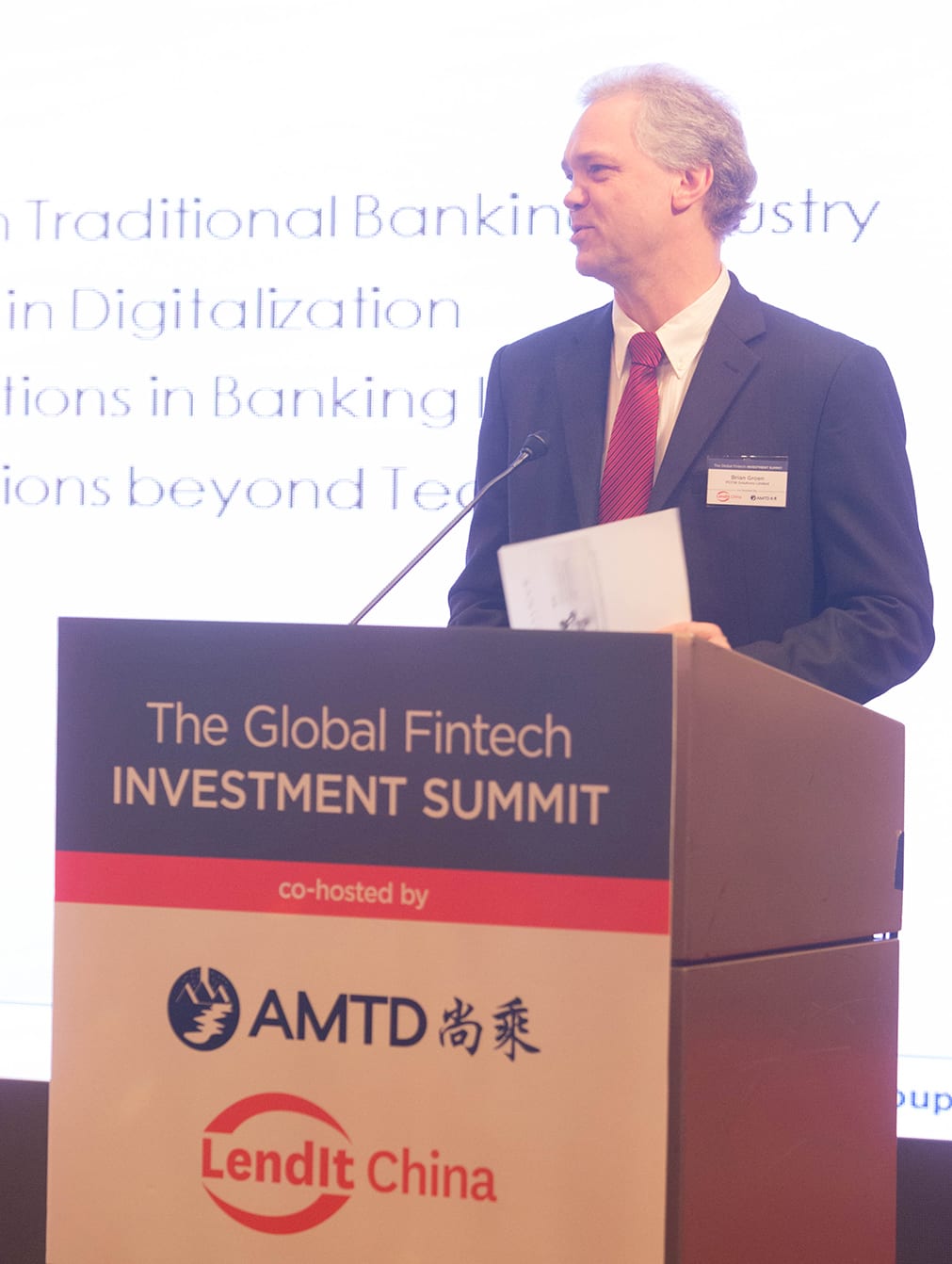 A Realm of think tank in financial innovation, investment strategy and Talent Development
In addition to keynote speeches, the Summit also has 3 rounds of Panel Discussion covering topics of how Asian Fintech companies collaborate with global Fintech leaders, investment values and opportunities, and Talent Development.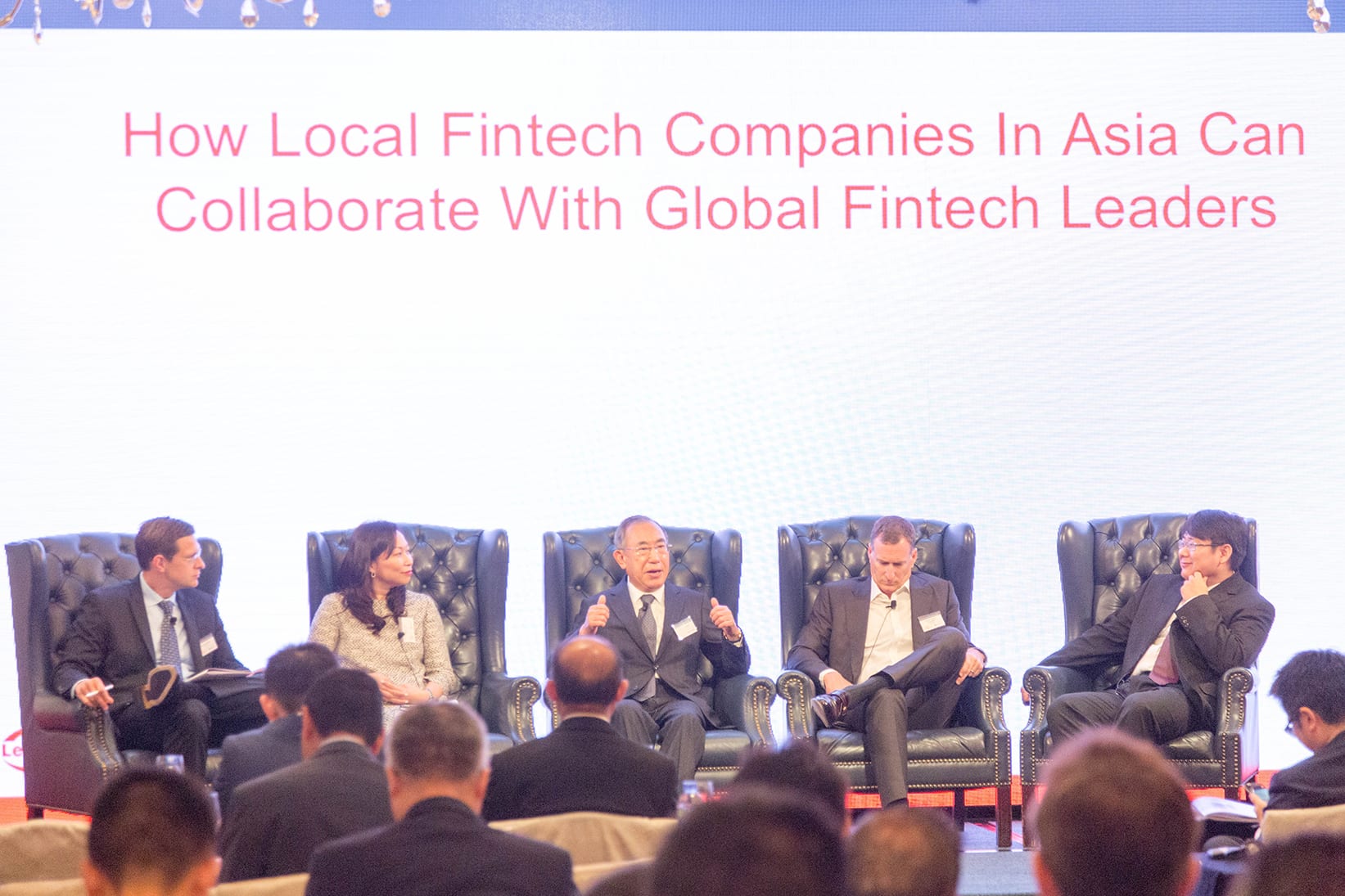 Akihiro Nagahara, Founder & CEO, United Asia Finance, Loletta Chow, Global Leader of China Overseas Investment Network, Ernst & Young, Michael McLaughlin, US Country Head, Macquarie Group, Howard Cong, Director, China Fintech Fund, and Jeremiah Wagner, Partner, Cadwalader Wickersham & Taft LLP joined the first round panel discuss as panelist and shared on topic "How Local Fintech Companies in Asia Can Collaborate With Global Fintech Leaders". They mentioned, Asian local Fintech companies should follow the trend of the times, grasp the latest development in technology, and connect domestic and overseas capital and resources through internet platform thus creating a new pattern to adapt to their own development.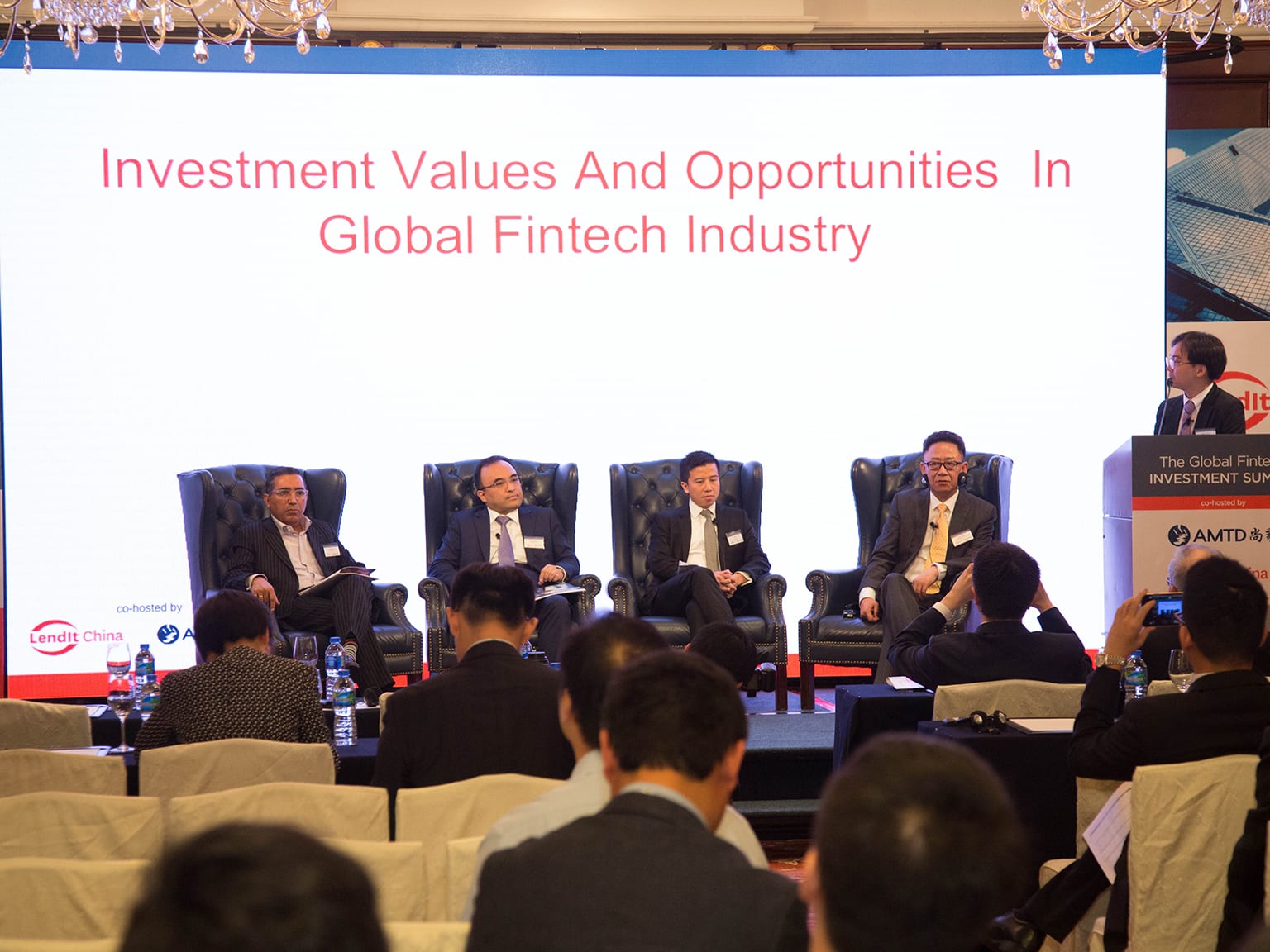 Capital is the driving force to promote innovation. How to efficiently utilize the benefits from technology and capital to keep the company innovated and became stronger is an important question all Fintech players and investors subjected. Bob Leung, Head of Asia-Pacific Non-Bank Financial Institutions Research, UBS AG, Weixi Han, Assistant President, China Minsheng Investment Group, Jack Chan, Managing Partner, Greater China Financial Services Office, Ernst & Young, Afzal Tarar, Chairman & Managing Partner, Arcis Capital Partners, and Cliff Ip, Co-Head of Capital Markets & Advisory, AMTD Group together joined the second panel discussion and shared their thoughts on topic of "Investment Values and Opportunities in Global Fintech Industry".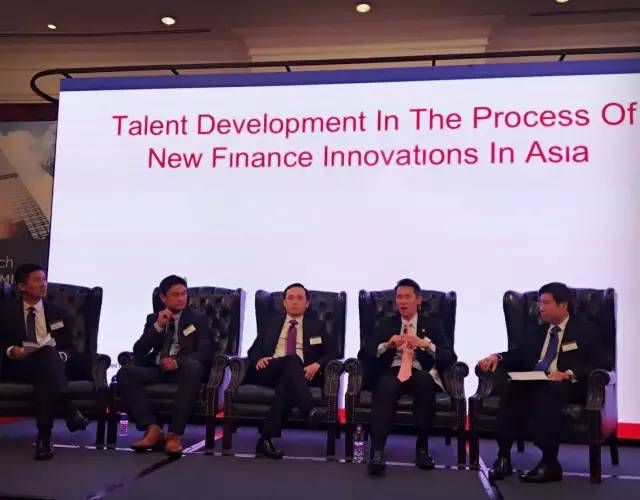 In recent years, the Hong Kong Government put Fintech as a key development project, with particular emphasis on training and cultivating of innovative talents with strong technology capabilities. Therefore, the summit also invited Lawrence Shum, Chairperson, Hong Kong Youth Association; Managing Director, NewOcean Energy Holdings Limited, Professor W. John Kao, Vice-President and Pro-Vice-Chancellor (Global), The University of Hong Kong, Timothy Li, CEO, Kuber Financial, Philip Yau, Group Chief Financial Officer, AMTD Group, and Sidney Ku, Head of Insurance and Client Coverage, AMTD Group to join the panel discussion and shared their "Talent Development in the Process of New Finance Innovations in Asia".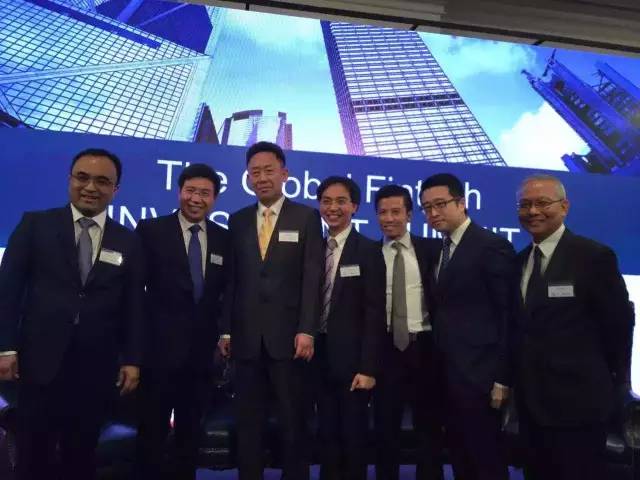 Leading international Fintech companies encounters Asian capital
Global participants for the Summit include the US first P2P platform Prosper, one of leading personal lending and wealth management firm SoFi, a famous funding platform for innovative enterprises FundersClub, a US SME financing community StreetShares, a global leading provider of technology and data provider Orchard, the first and largest consumer peer-to-peer (P2P) lending company in Latin America Afluenta, a leading P2P industry credit risk analysis provider PeerIQ, top real estate investment online financing platform AssetAvenue, and the first P2P fund Incline Fund Management etc. Participating Asian investors, financial and other renowned institutions include China Mingsheng Investment Group, PCCW, Blackstone, Sequoia, Silver Lake, L.R. Capital Group, Pacific Alliance Group, Bertelsmann Asia Investments, Guangfa Securities, United Asia Finance, Macquarie, Great Wall Asset Management, L.R. One Belt One Road, Keystone Group and EverGlory Investment etc.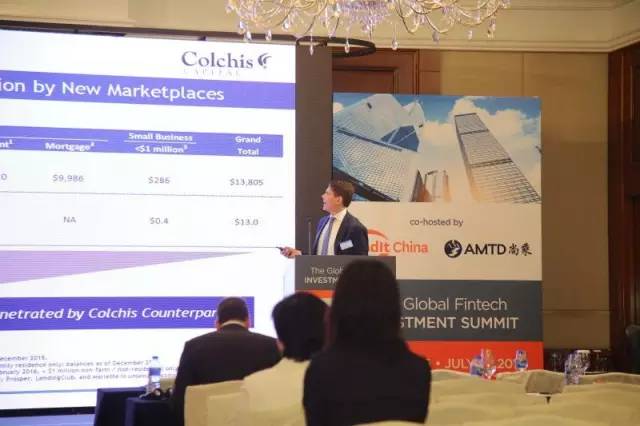 At the summit, more than 40 of the world's top Fintech companies who traveled so far to Hong Kong showed its excellence in different Fintech segments and exclusive opportunities for over 300 1 on 1 break-out sessions between global Fintech leaders and investors during multiple rounds of company presentations are held to probing latest industry update, investment highlight of these Fintech companies and opportunities of cross-border cooperation.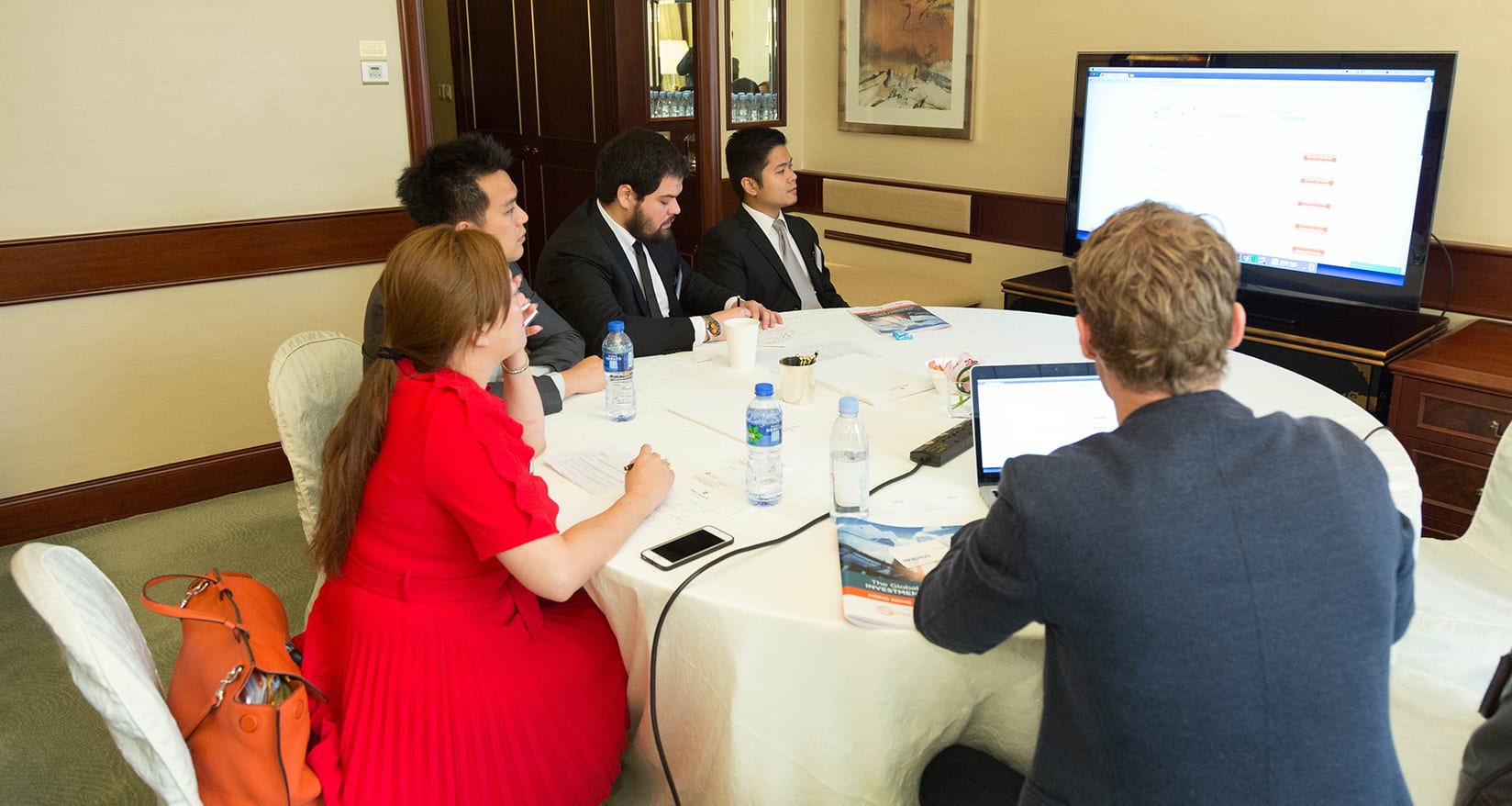 Jason Jones, Co-Founder and President of LendIt commented, "We are honored to see global investors including investment banks, insurance companies, private equities, hedge funds, family offices have in-depth communication with Fintech companies and probe cooperation opportunities. Together with AMTD, LendIt will promote innovation and development in global Fintech sector.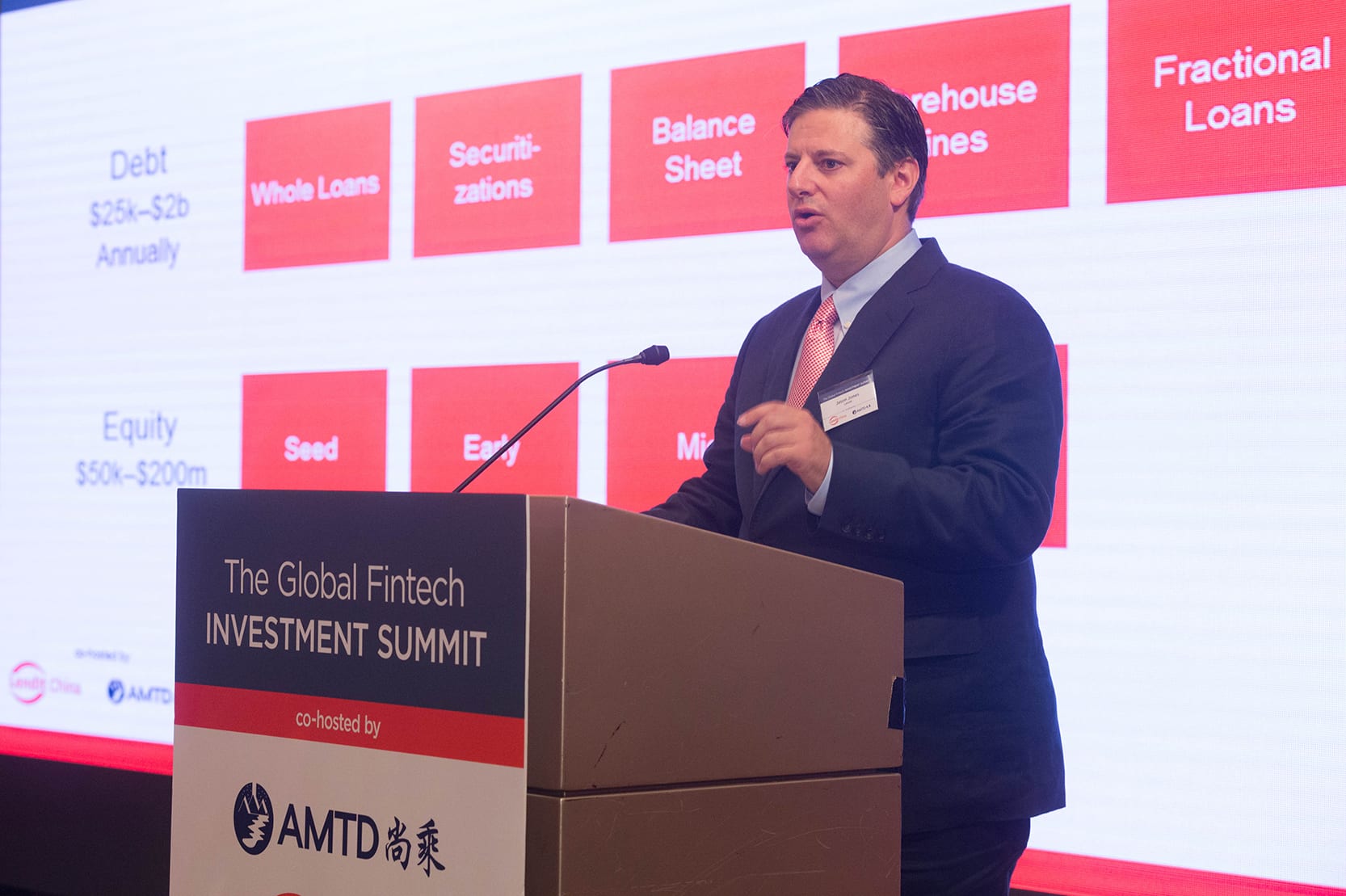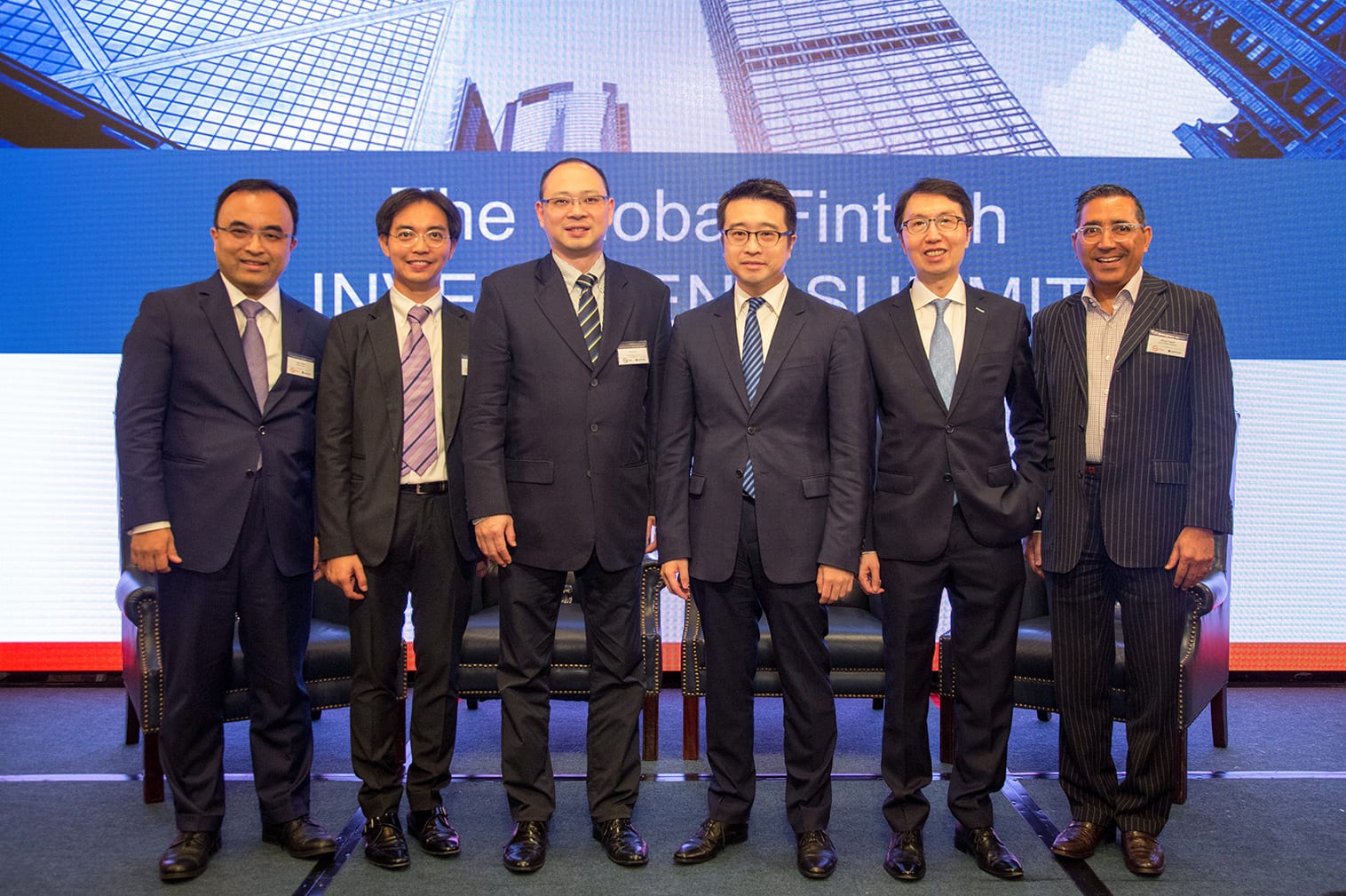 About Lendlt
Founded in 2013, LendIt hosts the largest events in the world for the Internet Finance community. LendIt is jointly established by Jason Jones, Peter Renton and Bo Brustkern – leading pioneers in the global internet finance and fintech space – with a vision to connect global internet finance and fintech leaders, resources and capital and forging a distinguished platform for information sharing and business expansion. Every year, LendIt hosts large-scale, global LendIt conferences in the U.S. and Europe with top internet and fintech enterprises from more than 60 countries and regions present. As LendIt places increasing focus on Greater China, the Summit represents the inaugural Global Fintech Summit held in Hong Kong, and aims to forge a conduit between Asian capital and global fintech leaders, facilitating the exchange of the latest industry trends and investment opportunities, as well as dialogues on the strategy and vision of fintech development in Hong Kong in its role as an international financial center and the frontier of China's opening-up to the globe.