On 10th July, the 2nd Annual AMTD-LendIt Global Fintech Investment Summit was held successfully in Hong Kong. Core management members from over 40 top Fintech companies and representatives from more than 200 known leading international investors gathered together to share thoughts on the development of Fintech industry and investment opportunities. The annual summit was also one of the most influential and largest of its kind in Hong Kong. As the main organizer, AMTD Group, a leading comprehensive financial services platform and one of the top Fintech investors in the world, joined hands with LendIt for the second time to host the event. AMTD-LendIt Joint Global Office aims to build a conduit that connects global Fintech companies with investors from Asia markets, and thus to provide a platform on which participants can communicate and seek opportunities for cross-regional collaboration. FinanceAsia, Institutional Investor and Digital Finance Media were media partners for the summit this year.
Raymond Yung, Vice Chairman of Global Advisory Committee at AMTD Group and CEO of L. R. Capital Group, together with Jason Jones, Co-Founder and CEO of LendIt, gave a joint opening speech. "Based in Hong Kong, AMTD Group is an active investor in the global Fintech industry," said Raymond, "and will continue to attach focus on effectively connecting Asia Fintech markets with the world, as well as working alongside clients to make investments align with emerging FinTech trends." As for Jason Jones's remarks, he stated that the first annual summit last year was well received with countless positive feedbacks from both Asia capital markets and the US Fintech industry. With the scale grown larger this year, over 200 prominent investors and 40 Fintech companies from the US, Australia, Singapore, Canada, Japan and Latin America, Jason was confident that the second summit would be even more far reaching.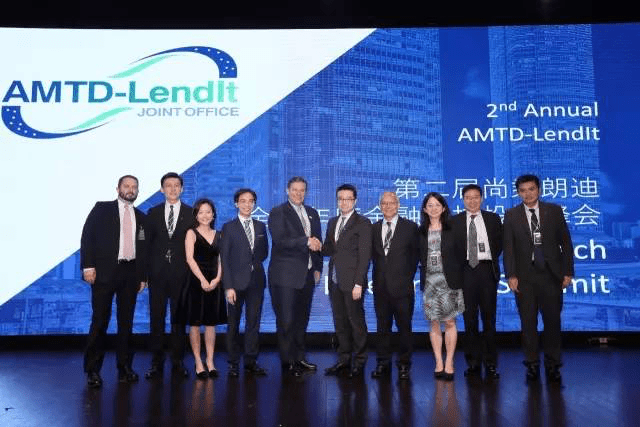 Different from other Fintech or investment conferences, the 2nd Annual AMTD-LendIt Global Fintech Summit invited Dana Leong to open the event with Dream State, a beautiful cello performance that added a touch of art to the conference. Dana is a two-time Grammy winning musician, world famous song writer, world's top electric cellist and a Young Global Leader at WEF.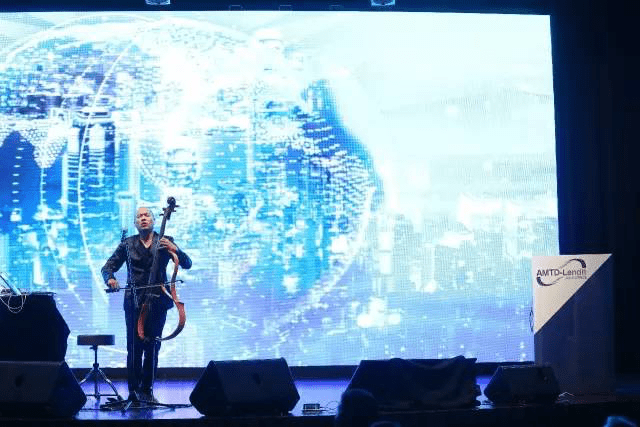 It was by the way, such a rare occasion when three of the Young Global Leaders at WEF were present at the summit. Other than Dana, Calvin Choi, Chairman and President of AMTD Group, and Yinglan Tan, CEO & Managing Partner of Insignia Venture Partners, joined together on stage to exchange thoughts on how creativity and innovation change human future from the aspect of capital markets, technology and art. "There are no boundaries for technology to develop, and just like Dana's music, the advances of technology bring people closer to each other, and let capital and resources be better allocated."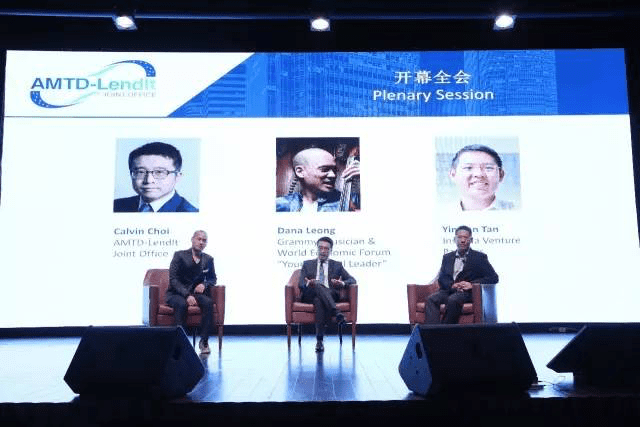 Raymund Chao (Chairman & CEO of PwC Greater China), Soul Hite (Co-founder of Lending Club, Founder & CEO of Dianrong), Dennis Wu (CEO of Futu Securities) and Jingming Li (Partner of CMIG Keytech) were also invited as keynote speakers. They demonstrated from different angles how Fintech disrupts the financial services industry, and showcased the latest technological innovation.
Raymund Chao stated that the disruption Fintech brings about is unstoppable, and that not only can it stimulate economy, but also deliver enormous social benefits which can therefore contribute to the realization of inclusive financing. He also talked about the impact that's going to take place in commercial world once Fintech becomes mature, and suggested five challenges in the near future: regulatory uncertainties, balance between innovation and discouragement caused by regulatory issues, difficulties in building a talent pool and cybersecurity problems.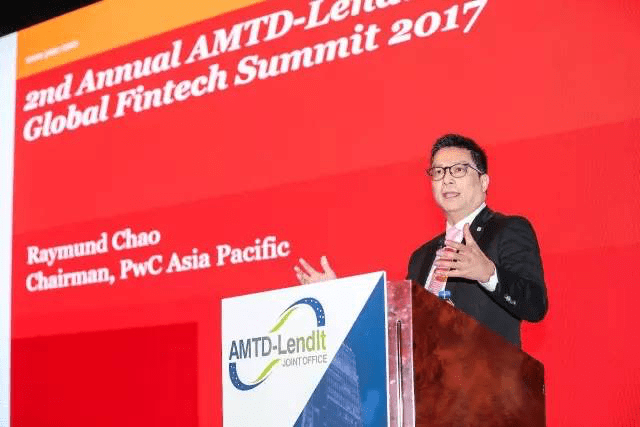 When speaking about loans, Soul Hite (Co-founder of Lending Club, Founder & CEO of Dianrong) pointed out that the business models for loans in many financial institutions had been rapidly changing due to the advancement of technology.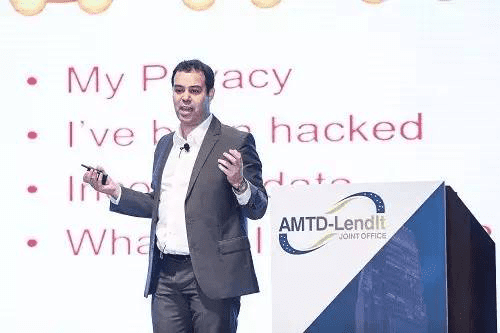 Dennis Wu (CEO of Futu Securities) on the other hand, suggested that it was more of a revolution than a disruption that Fintech brought about on asset management industry, and that it was mainly in the change of valued chain, intellectualization of back office, and user experience. "The vision of an asset management company is to become a comprehensive financial institution whose services are based on big data." Said Dennis.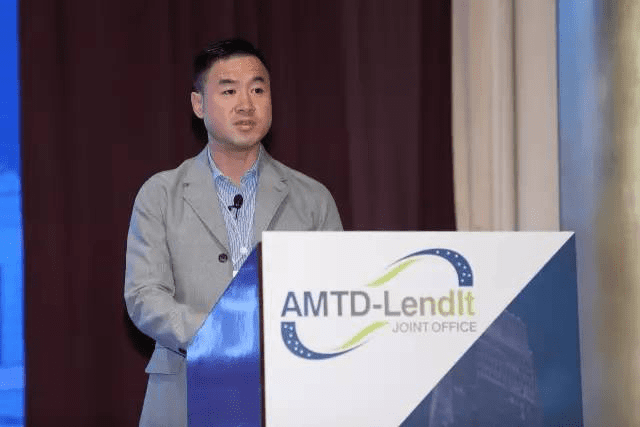 Former vice president of Alibaba Group, CTO of AliPay and founding president of AliPay US, now Partner of CMIG Keytech, Jingming Li talked about the relationship between finance and technology. "The finance industry has its long-lasting deficiencies, and financial technology is to solve those problems and hence improve the efficiency and quality of financial services", said Jingming Li, "however, the most significant point is that technology is actually helping us rediscover individual values."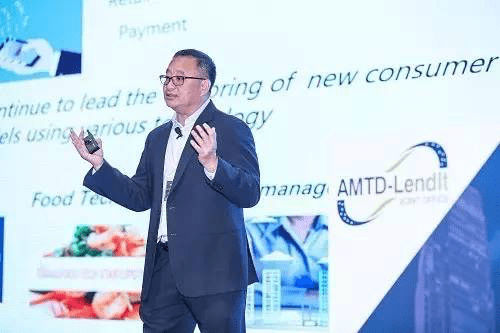 Apart from keynote speeches, there were three rounds of panel where speakers conversed with each other on three hot topics: the latest trends in Insurtech, how Fintech disrupts investment banking, and the essence of cybersecurity.
Allen Cheng (Asia Bureau Chief of Institutional Investor) and Bob Leung (Group Vice President of AMTD Group) moderated the first panel, where Abhinav Jhunjhunwala (CEO of SYMBO), Fred Ngan (Co-founder of Seasonalife), Valenzia Yap (CEO of PolicyPal) and Sidney Ku (Executive Director and CEO of AMTD Strategic Capital Group) participated as panelists to talk about the development of InsurTech. It was agreed that blockchain and artificial intelligence will cause revolutionary impact on traditional insurance businesses, including the change of sales channels, update in regulatory requirements and new pricing of insurance products. And it was suggested that the industry should grasp the opportunities of new technology in order to adapt and evolve.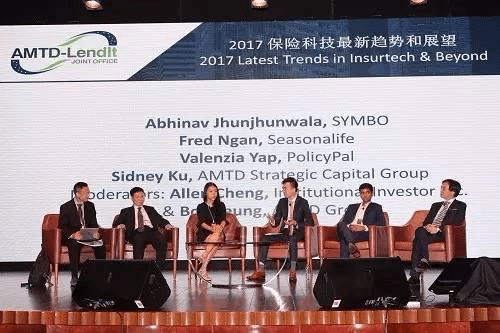 In the past people emphasize more on Fintech's influence on commercial banking, however few knew what disruptions Fintech would have on investment banking. Moderated by senior reporter from FinanceAisa, Ann Shi, Panel discussion round two gathered five experienced investment bankers for an in-depth conversation. They are David Chin (Non-executive Director of Postal Savings Bank of China, Former Head of Investment Banking Asia at UBS), Dennis Wu (CEO of Futu Securities), Maggie Ng (Co-Founder and CEO of FinEX Asia), Brendan Tu (Managing Director, Head of Greater China Financial Institutions Group, Corporate Client Solutions, UBS) and Emily Shi (Head of Capital Markets and Advisory at AMTD Group). The panel concluded that Fintech is going to be advantageous in reducing costs, increasing efficiency and expanding channels and distribution network. With such advances, they believed Fintech could create a profound impact on the industry and thus drive innovation and change in regulation.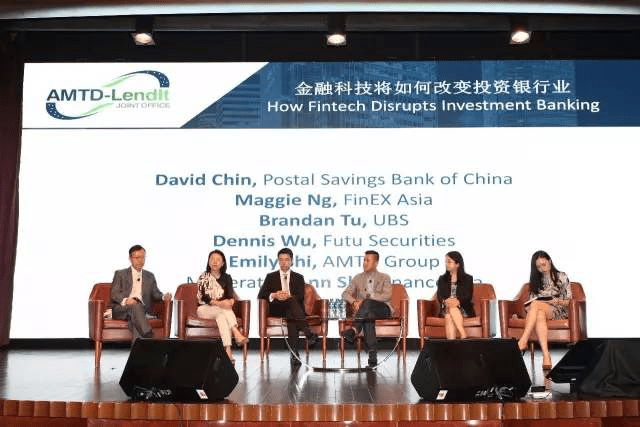 As Fintech creeps its way into almost every facet of the industry, cybersecurity has become more and more crucial to the digitization of financial services and cyberization of information exchange network. The summit specially invited Yinglan Tan (CEO & Managing Partner of Insignia Venture Partners) and Angie Lin (Co-CEO of AMTD Strategic Capital Group) to moderate a panel to discuss the essence of cybersecurity. Michael Pang (Managing Director and the IT Consulting Practice Leader of Protiviti Greater China), Chih-han Yu (CEO and co-founder of Appier), Keith Yuen (Partner and Greater China Cyber Security Leader of Ernst and Young) and Horace Ho (Head of IT at AMTD Group) gave thoughts on the utilization of digital technology, blockchain and IoT (Internet of Things) to enhance network security and reduce system loopholes.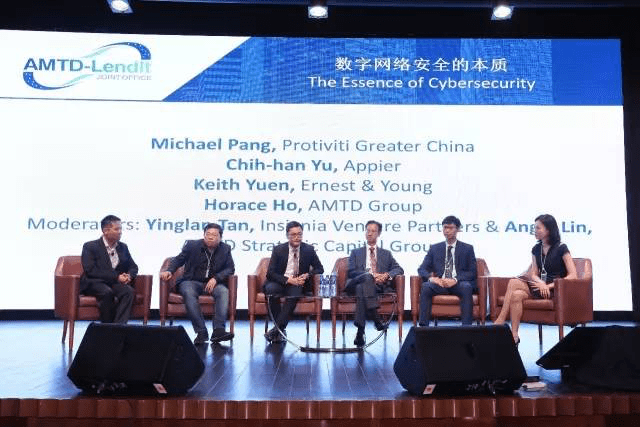 One of the biggest highlights of the Annual AMTD-LendIt Global Fintech Investment Summit is that not only does it gather leaders from Fintech and investment industry to share innovative ideas, but is also an open space and platform that connects leading international Fintech companies with Asia capital markets. Compared to last year's summit, this year it has invited a larger number of Fintech companies covering a broader industries, including Afluenta (the first and the biggest P2P financial network for consumer loans in Latin America), Avant (a leading personal and online loans platform in the US), Fluid / Kuber (a mobile loans platform targeting university students), PolicyBazaar.com (the largest online insurance platform in India), M360 Advisors (a bridge loans provider for commercial real estate in the US), String Labs (a pioneer in Blockchain technology), ThinCats Australia (a prominent P2B online loans platform in Australia), MoneyLion (a data-driven company that provides loans across credit spectrum), etc. They presented and showcased their companies to investors who were interested in further cooperation during 1 on 1 meeting sessions, which has become an incubator for cross-industry collaboration, and a mix and match platform for capital and technology to merge.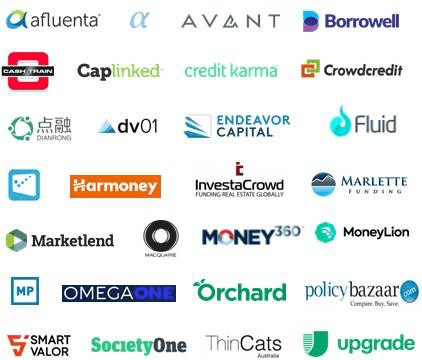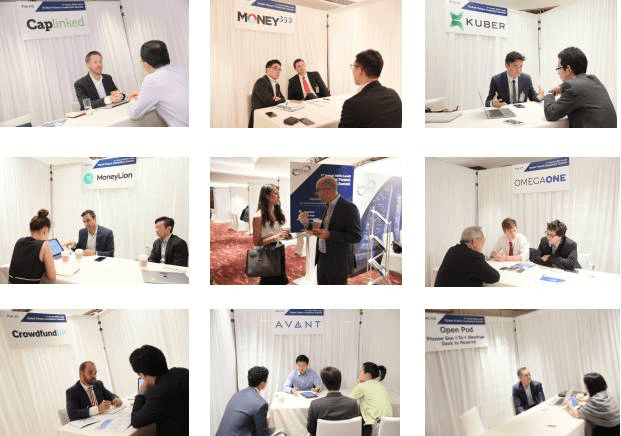 "We are glad to see that many Fintech companies have found their way in to the Asia markets with the help of the Annual AMTD-LendIt Global Investment Summit," said Bo Brustkern, Co-Founder & Chairman of LendIt China, "and gained numerous valuable resources in fund raising and business collaboration." Bo also hoped to see more innovation and development in Fintech industry which would bring more convenience to people's lives.
At the end, Marcellus Wong, non-executive director and vice Chairman of AMTD Strategic Capital Group, closed the summit with a speech in which he stated that Hong Kong government had pointed Fintech as one of the key development projects, and that much focus had been put on cultivating technology entrepreneurs. "As a Hong Kong based comprehensive financial services platform, AMTD Group has always been interested in investing in Fintech industry and using the power of technology to improve the business environment," said Marcellus, "we are more than pleased to work with LendIt to provide such platform for Fintech pioneers to meet and communicate, and in the future we will make our world a better place."