On March 6th, Lendlt, the world's largest and most influential Fintech summit, was held at the Javits Center in New York, attracting more than 2400 global financial technology enterprises, 450 business key decision makers, 600 regulator representatives and industry leaders, engaging in the dialogue of global Fintech innovation and development. As the co-sponsor of the LendIt Global Strategic Partner and the Joint Global Office, AMTD Group also served as the Platinum Sponsor of the LendIt Fintech Summit. Mr. Calvin Choi, Chairman and President of AMTD Group, led the team to attend the summit and delivered a key speech.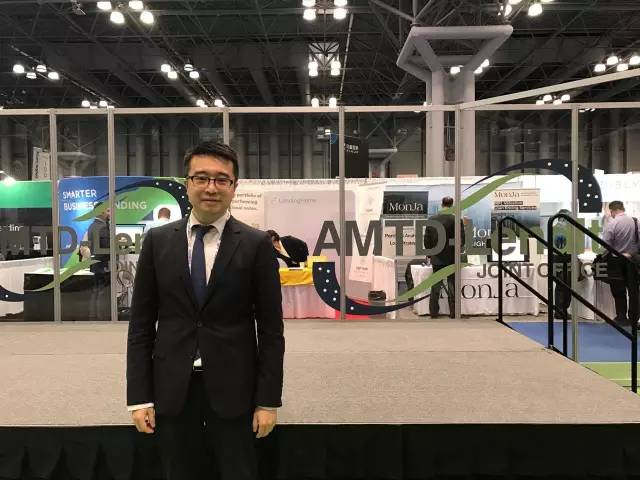 AMTD Chairman and President, AMTD-LendIt Joint Global Office Co-Chairman Mr. Calvin Choi leading the team to attend the LendIt Fintech Summit in New York
LendIt is the world's largest and most influential organizer of events for the internet finance community, with an aim of focusing on industry elites and exploring new trends in international financial development. Since the first LendIt Fintech Summit hosted in New York 2013, it has become one of the few large thinking tanks and the leading thinker in the financial services sector. The LendIt Fintech Summit has reached 5,000 attendees and the size of the venue is nearly 10,000 square meters. The Summit offers special topic coverage for global Internet financial services company, Blockchain company, anti-fraud biotechnology company, Big Data company, Robo-Advisor company, insurance technology company, cross-border payment company and other Fintech companies along with the world's prominent financial and investment institutions. The Summit had been the largest summit in history which consists a large volume of attendees including the US Congressman Patrick McHenry, the US Office of Comptroller of Currency (OCC), Thomas Curry, LendingClub CEO, Scott Sunburn, Prosper CEO, Ron Suber, Kabbage Founder, Rob Frohwein, Goldman Sachs online loan platform-Marcus Principle, Harit Talwar, American Express data director, Ash Gupta along with other policy makers and US Fintech industry leaders. In addition, other notable attendees include Dianrong.com Co-Founders and CEOs, Soul Htite and Guo Yuhang, Fox Fintech Group CEO, Alex Ho, Yirendai CEO, Yihan Fang along with other leaders from Chinese Fintech sectors. Thanks to the rapid growth of Fintech sector and the fast development of global technology innovation, the theme of the Summit covers the regulation of Fintech, the change of credit verification process in Big Data sector, asset securitization and online loan and the future development of Robo-Advisor, Blockchain technology, insurance technology, digital wealth and other key focuses within the global financial technology industry from previous year.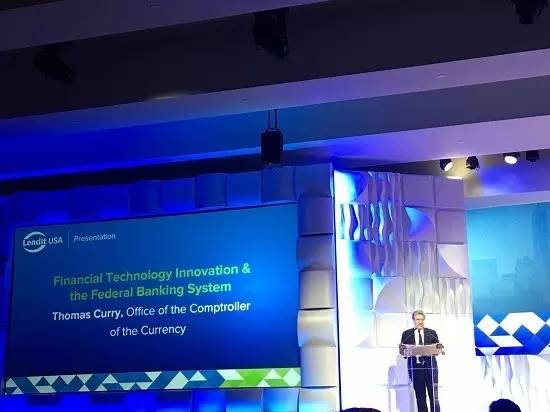 Office of Comptroller of Currency (OCC), Thomas Curry delivering a keynote speech
AMTD Group is the Platinum Sponsor of the LendIt Fintech Summit, and is also a global strategic partner of the LendIt Fintech Summit organization. In August 2016, AMTD and LendIt jointly held the largest global Fintech summit in Hong Kong, the "LendIt-AMTD Global Fintech Investment Summit" by inviting over 40 world's top Fintech companies and more than 300 investment institution and academic representatives from different countries and regions. In addition, AMTD Group's subsidiary, AMTD Strategic Capital Group and LendIt co-established the "AMTD – LendIt Joint Global Office" to create linkage between Asian and global capital and technology. At the Summit, AMTD – LendIt Joint Global Office also set up the "AMTD – Lendlt Lounge" at the center of the venue by inviting Fintech companies, regulators and investor representatives from all over the world to explore the opportunities of cooperation and developments. This is also the first time "AMTD – LendIt Joint Global Office" launch of its official logo.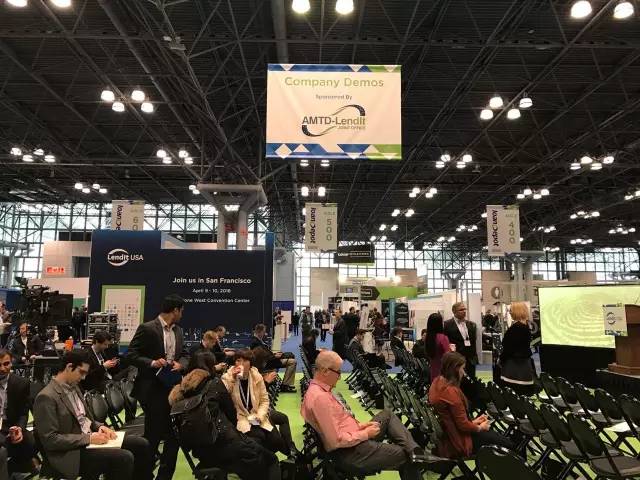 AMTD at the center of the venue – Lendlt Lounge area
At the LendIt Summit, Chinese Fintech component have become the hot topic among the guests. In KPMG's "2016 Fintech 100" report, eight Chinese fintech companies has made to top 50 of the list, showing China has become an important powerhouse in the global Fintech industry. China's leading online Fintech company, Dianrong.com, a strategic partner and an invested company of AMTD, announced at the LendIt Summit that it will launch "Chained Finance", a Blockchain platform for supply chain finance together with FNConn, a financial platform of Foxconn. The new platform leverages advanced financial technology of Blockchain to meet the hugely underserved needs of the financing for small medium enterprises in China. LendIt's co-founder and president, co-chairman of the LendIt Global Joint Office, Jason Jones, said at the summit that China has the largest market and development potential for Internet finance. He hopes to see further cooperation and interconnection between global Fintech industry and Chinese domestic industry.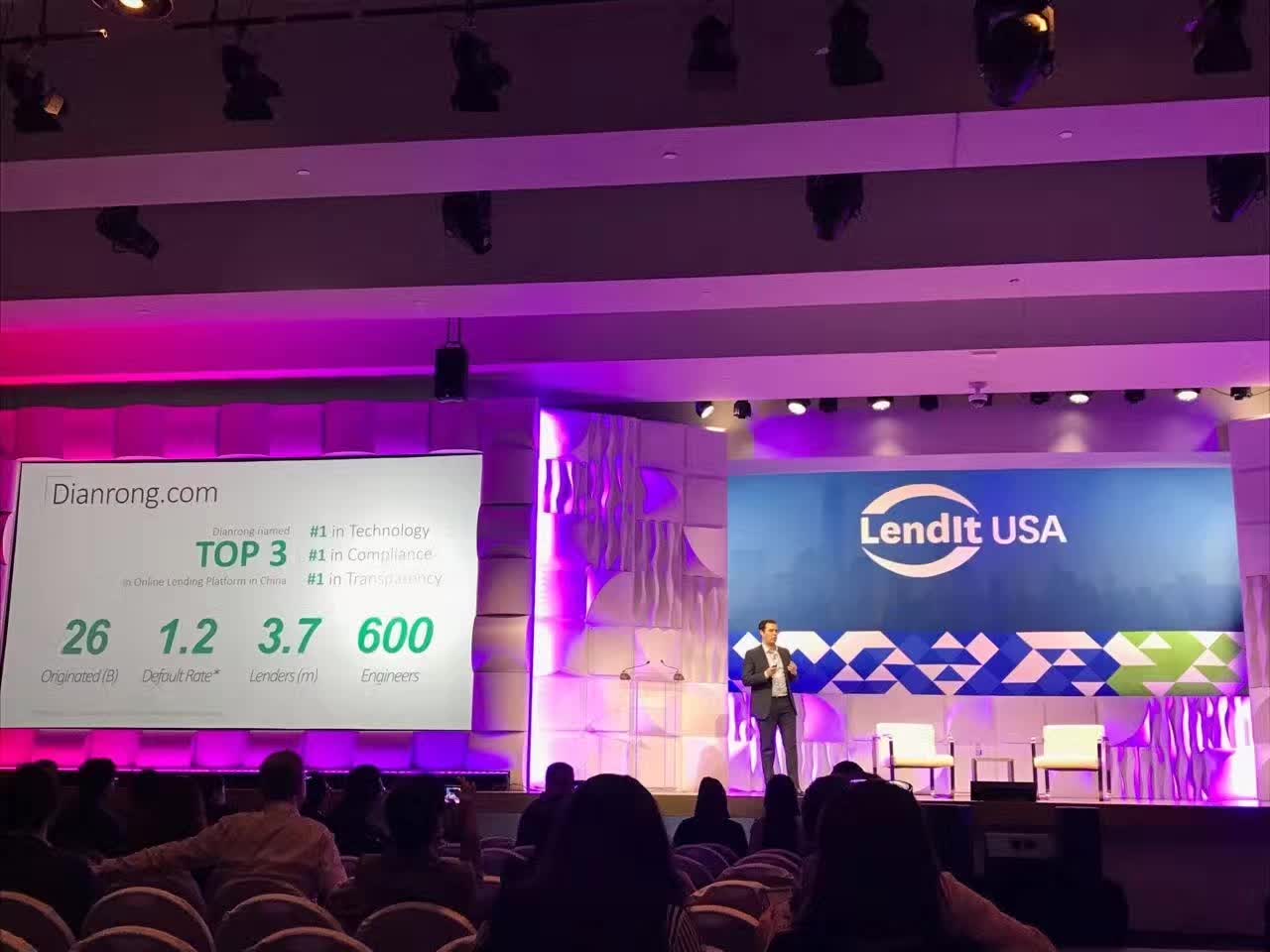 Diangrong.com's Founder and CEO, AMTD Group's Global Advisory Committee member, LendingClub Co-Founder and Head of Technology, Soul Htite was introducing Dianrong.com's innovation and development while announcing the cooperation with Foxconn on Blockchain platform
As a leading financial services platform headquartered in Hong Kong with a network across Asia, AMTD attaches great importance to innovation and technology, and has been expanding its investment in various areas of the new economy and new technology, in which AMTD is committed to creating an innovative platform with a global strategic vision, a strong local operating capability and superior ability in consolidating industry resources. AMTD Strategic Capital Group, a platform that focuses on providing asset management, private equity and risk solutions under AMTD, has strategically invested in a number of innovative enterprises such as China's leading internet finance company, Dianrong.com; China's top online car rental service brand, UCAR; the U.S. internet finance company and distinctive student loan refinancing platform, Credible.com; and the U.S. online teaching services provider, Peachjar. Furthermore, AMTD also assisted China's leading mobile Internet company, Meitu (1357.HK) to successfully complete the US$ 600 million IPO-making it one of the largest technology companies listed on the Hong Kong Stock Exchange. In 2016, as the only Hong Kong-based financial institution, the Group was for the first time selected by the "Institutional Investors" magazine as one of the "2016 Fintech Finance 35".
During the LendIt summit, AMTD Group's Chairman and President Mr. Calvin Choi accepted the interviews from Mergermarket, 21st Century Business Herald along with other Chinese and foreign financial media, expressing that China has great advantages in Fintech market space and innovation while the United States takes the lead in experience and technology applications. Therefore, the exchange and cooperation between China and the United States in Fintech sector will continue to promote industry innovations and developments. AMTD has long been committed to connecting the world's leading Fintech companies, internet companies with Asian markets. It also looks forward to encouraging the cross-border, cross-regional and cross-industry exchange of new concepts and advanced technology leading to the further capital linkage and technology advancement.
About Lendlt
Founded in 2013, LendIt hosts the largest events in the world for the Internet Finance community. LendIt is jointly established by Jason Jones, Peter Renton and Bo Brustkern – leading pioneers in the global internet finance and fintech space – with a vision to connect global internet finance and fintech leaders, resources and capital and forging a distinguished platform for information sharing and business expansion. Every year, LendIt hosts large-scale, global LendIt conferences in the U.S. and Europe with top internet and fintech enterprises from more than 60 countries and regions present. As LendIt places increasing focus on Greater China, the Summit represents the inaugural Global Fintech Summit held in Hong Kong, and aims to forge a conduit between Asian capital and global fintech leaders, facilitating the exchange of the latest industry trends and investment opportunities, as well as dialogues on the strategy and vision of fintech development in Hong Kong in its role as an international financial center and the frontier of China's opening-up to the globe.