2019 Singapore Fintech Festival, a global fintech event organized by Monetary Authority of Singapore (MAS), in partnership with the Association of Banks in Singapore, and sponsored by AMTD Group, Deloitte and Prudential, was successfully held from November 11th to November 15th. This Fintech Festival attracted over 60,000 government officials, representatives of regulatory agencies, representatives of financial institutions, technology innovation companies, and institutional investors from more than 100 countries around the world to gather in Singapore, and to discuss technological innovation and development. Singapore Fintech Festival is the largest and most attended global fintech event in the world. AMTD Group has been the biggest supporter and grand sponsor to the Singapore Fintech Festival for three consecutive years.
Singapore, Nov 11 2019 – Calvin Choi, Chairman and CEO of AMTD Group, together with John Dugan, Chairman of Citigroup Inc., Noel Quinn, Group Chief Executive of HSBC Holdings plc, Bill Winters, Group Chief Executive of Standard Chartered, Piyush Gupta, Chief Executive Officer of DBS, attended the first Opening Panel of the 2019 SFF x SWITCH, 2020: Banking in a New Global Context. The auditorium of the Global Stage brought together more than 60,000 financial institution executives, industrial elites, investors, key officers of government regulatory agencies and renowned scholars from all over the world, focusing on the judgement and forecast of the industrial leaders. The panel was chaired by Haslinda Amin, TV Anchor and Chief International Correspondent Southeast Asia of Bloomberg.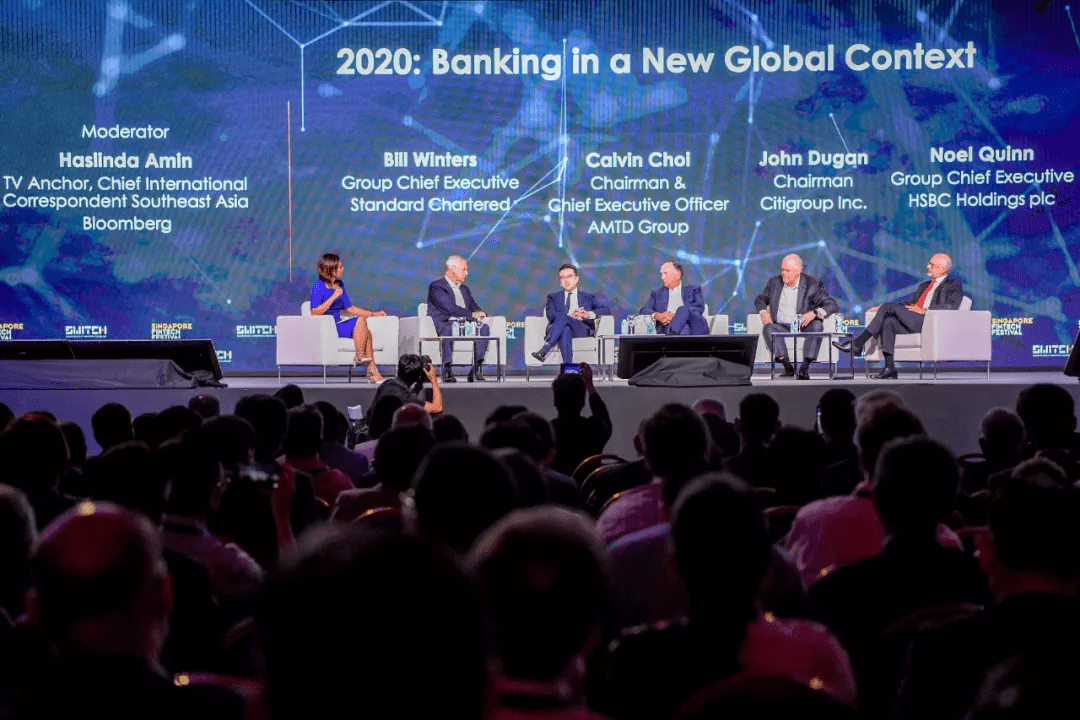 In the past two years, financial technology has developed rapidly, and the entire banking industry has been undergoing digital transformation. When talking about the future development opportunities of the banking industry, Calvin Choi said that he is very optimistic about the prospects of Singapore's Fintech. As a leading diversified and comprehensive conglomerate in Asia, AMTD has successfully transformed from a traditional wealth management institution into a group covering investment banking, digital banking, asset management, corporate insurance brokerage, real estate and education since its founding in 2003. Among these businesses, digital banking is one of the most important sector in AMTD Fintech. In May, a Fintech joint venture founded by AMTD and Xiaomi Group obtained a virtual banking license, one of the only eight virtual banking licenses issued by Hong Kong Monetary Authority. The Airstar Bank, our digital bank, is expected to be launched at the end of this year or early next year. In the context of the global digitalization, AMTD actively embraces the change and expands the business beyond Hong Kong. As we all know, China's national strategy of the Guangdong- Hong Kong- Macau Greater Bay Area, covers 9 cities and 2 SARs, with a total area of 56,000 sq m and a population of more than 70 million. With the gradual integration and development of the Greater Bay Area, more Fintech innovation will be born. At the same time, AMTD is also applying for a digital banking license in Singapore. "We believe that the Southeast Asia will become one of the next growth engines in the world. We have a highly positive attitude to the market potential of Singapore and Southeast Asia. We believe Singapore as a springboard to cover the entire ASEAN market and achieve the win-win cooperation with ASEAN partners", Calvin Choi said.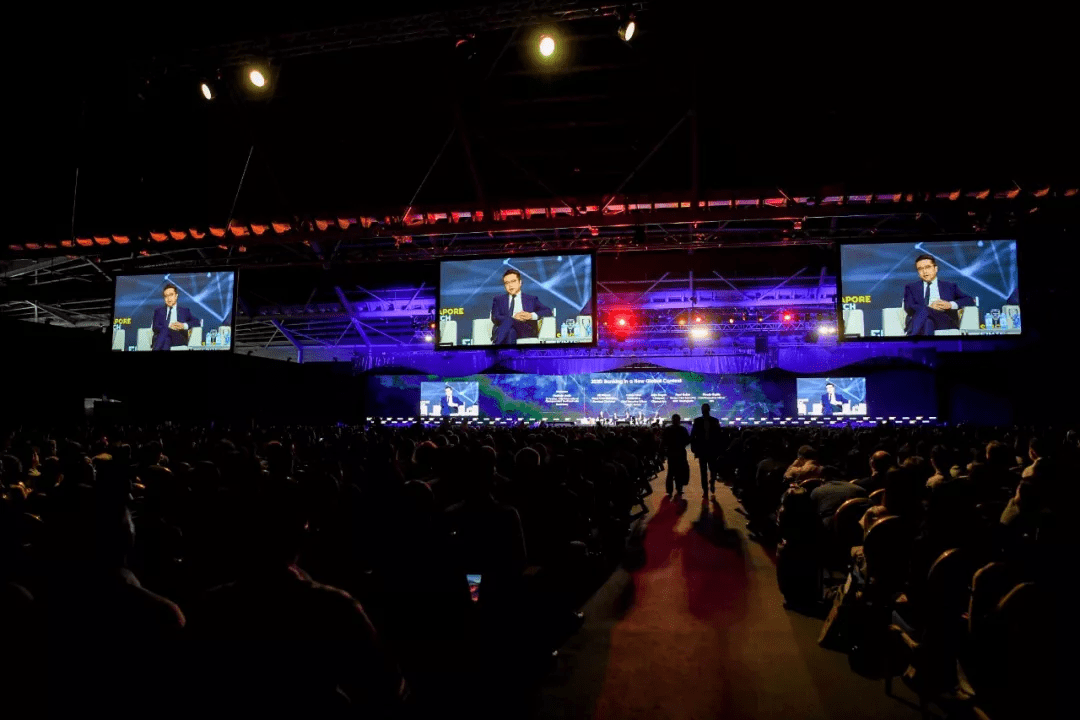 Regarding data privacy and data localization regulation, Calvin Choi considered that data security is more important than data source issues. On the one hand, in the process of big data collection, effective and relevant customer data is applied to digital operations, thereby improving operational efficiency, providing customers with more efficient, accurate and customized services, and more accurate pricing. This is the good use of data for customers. On the other hand, financial institutions should also think about how to connect related data to generate synergistic value. For example, the business ecosystems of the shareholders behind banks in Hong Kong are integrated to create synergies and make full use of them. The same principle can be applied to data connections. As the world's largest IoT consumer platform, Xiaomi connects a large number of hardware devices in different application scenarios, which generate and process a large amount of detailed data from customers. AMTD has rich experience in different finance application scenarios, extensive business network in the Greater Bay Area and unique AMTD SpiderNet. Co-founded by AMTD and Xiaomi, the Airstar Bank, is born with a solid technology base, big data resources, finance e application scenarios and extensive business networks, where our strengths lie.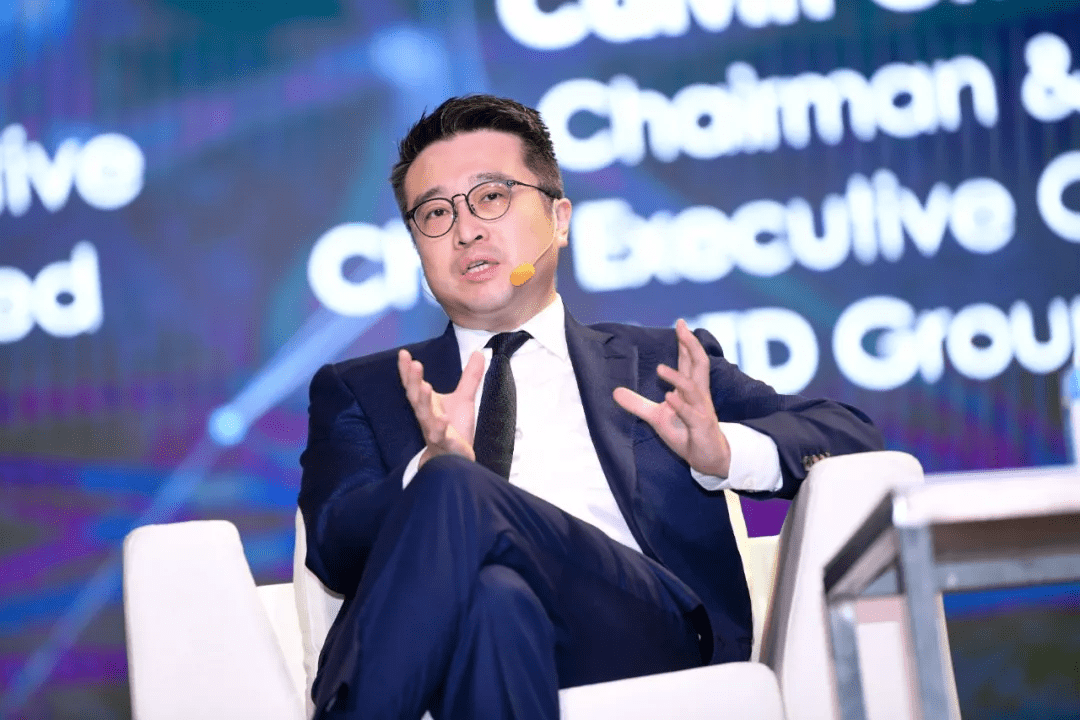 What is the most critical issue that the banking industry faces in the context of global digitalization? Calvin Choi pointed out that it must be talent issues. There is an urgent need for talents with strong execution and practical capabilities who can move freely between the digital stage and financial stage. For AMTDers, continuous learning and maintaining in-depth attention to new technologies and trends are the secrets why we can keep up with the times.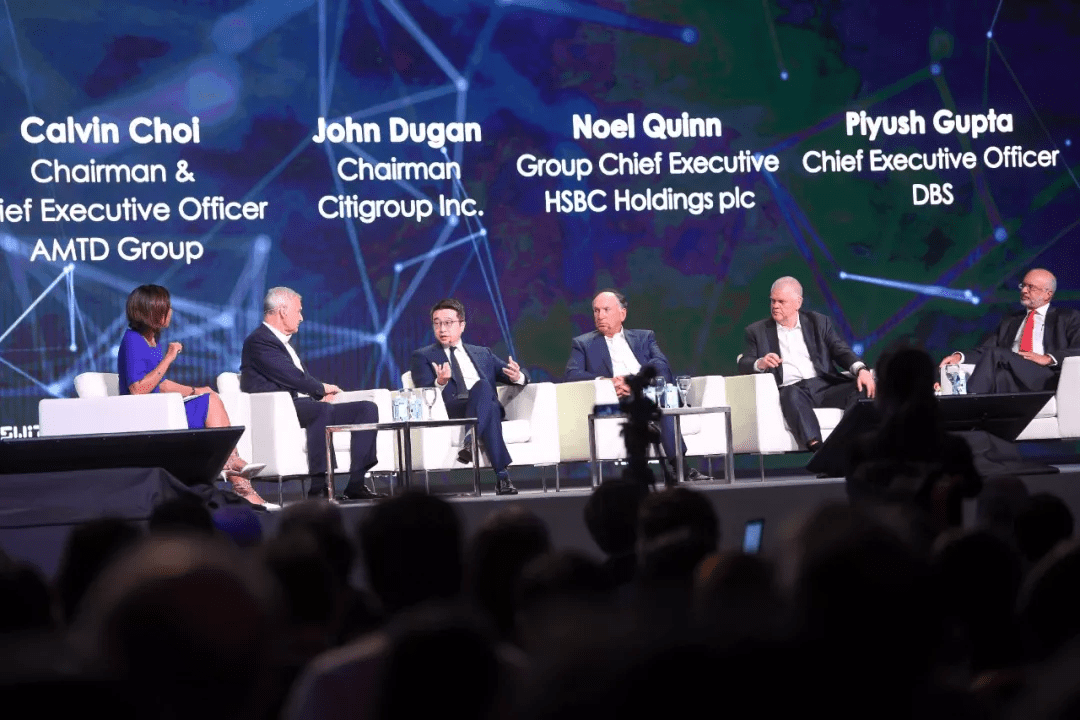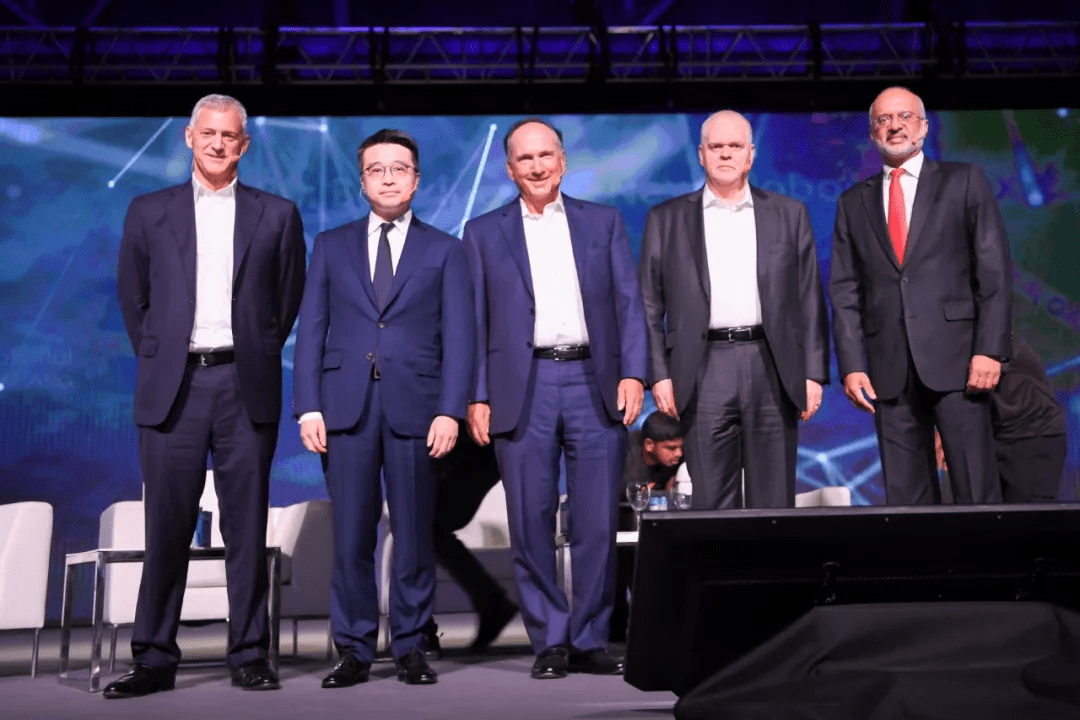 Calvin Choi (the left second), with John Dugan (the right second), Chairman of Citigroup Inc., Noel Quinn (the central), Group Chief Executive of HSBC Holdings plc, Bill Winters (the left first), Group Chief Executive of Standard Chartered, Piyush Gupta (the right first), Chief Executive Officer of DBS
John Dugan, Chairman of Citigroup Inc., Noel Quinn, Group Chief Executive of HSBC Holdings plc, Bill Winters, Group Chief Executive of Standard Chartered, Piyush Gupta, Chief Executive Officer of DBS also discussed lively on Facebook's Libra, China Digital Currency and Hong Kong Fintech prospects.