In 2020, for the first time, the world retreated in its progress towards achieving the Sustainable Development Goals (SDGs). As countries struggled to address the COVID-19 pandemic, over 100 million people were pushed back into poverty, the equivalent of 255 million full-time jobs were lost and 101 million youth fell below a minimum reading level. With less than a decade to meet the SDGs, the World Economic Forum, alongside with the United Nations General Assembly, will be hosting the Sustainable Development Impact Summit 2021, and bring together leaders from around the world to collectively shape a new trajectory of accelerated progress. Due to the pandemic, this year is the first time where SDIS is hosted fully online.
Leading businesses, policy-makers from G7, G20 and other major economies, along with international and civil society organizations, innovators and entrepreneurs, will come together for four days of tightly focused, action-driven sessions to raise ambitions, drive action and build momentum for sustainable development. The meeting will also represent a key milestone in the lead-up to the UN Food System Summit (UNGA, September) and COP26 (November).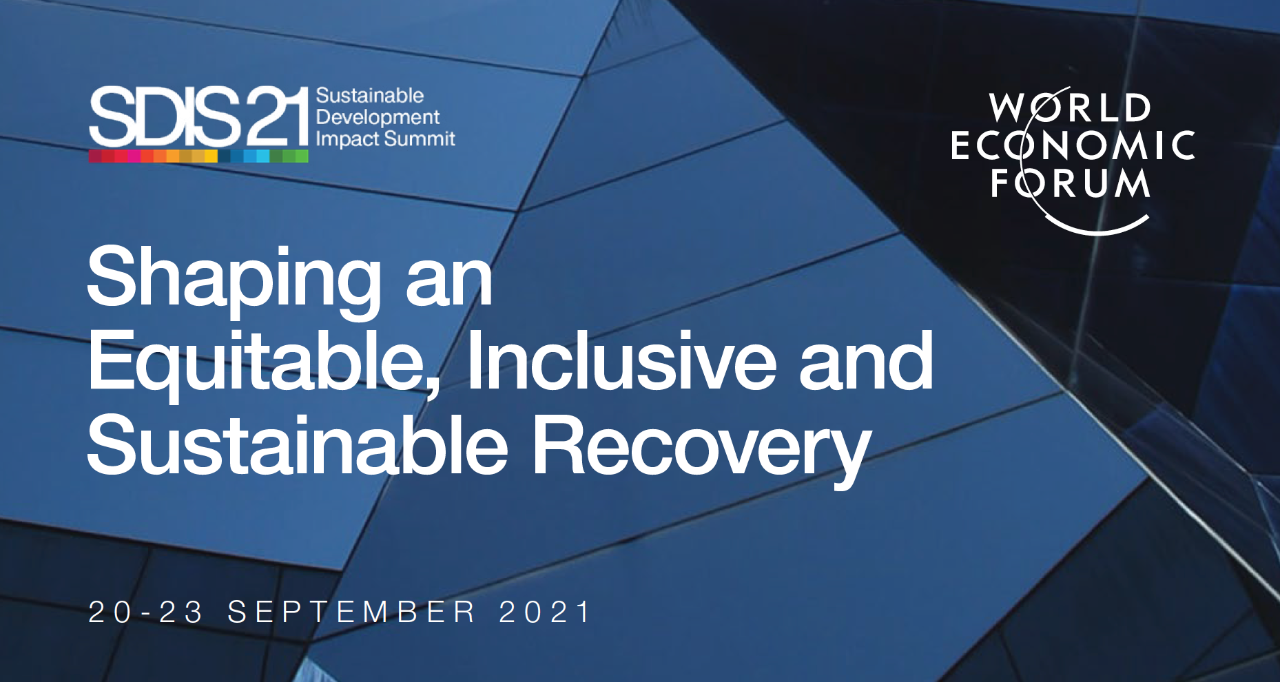 Dr. Calvin Choi, Chairman of AMTD Group and selected as "Young Global Leader" by WEF in 2017, was invited to speak on the panel "Driving Global Financial Inclusion", together Dr. Eric Parrado, Chief Economist and General Manager of the Research Department of the Inter-American Development Bank, Ms. Rania Al-Mashat, Minister of International Cooperation of Egypt, and Ms. Faheen Allibhoy, Managing Director – Development Finance Institution of JP Morgan, of which Dr. Eric Parrado and Ms. Rania Al-Mashat are also Young Global Leaders. The session discussed how to develop public-private and private-private partnerships that drive financial inclusion for individuals and small businesses, through capitalising on the digital acceleration brought on by the pandemic.