Headquartered in Singapore, FOMO Pay is a one-stop digital payment solution provider to meet merchants' business needs, both in-store and online. Its digital remittance solution aims to help small and medium enterprises in global payment and worldwide collection.
FOMO Pay is the first batch recipient of the Major Payment Institution License issued by Monetary Authority of Singapore. As a leading FinTech company in Singapore, FOMO Pay was nominated to be the founding member of the Singapore Quick Response Code (SGQR) taskforce to unify e-wallets in Singapore and cultivate cashless society.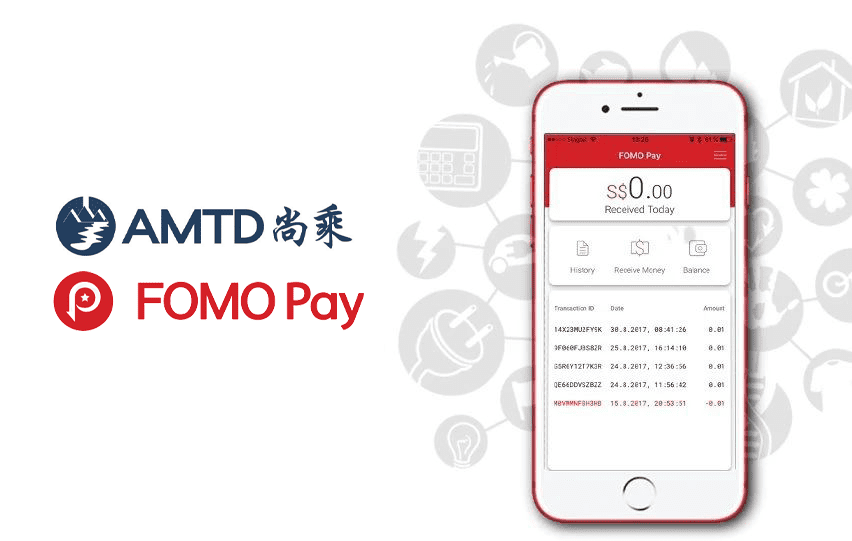 In July 2020, AMTD Digital announced the acquisition of the controlling stake in FOMO Pay via its unique "Fusion-in" programme

, which was AMTD's third controlling stake acquisition in Singapore's FinTech industry following the acquisitions of PolicyPal and CapBridge. The acquisition is a cornerstone for AMTD Digital to strengthen its FinTech innovative capabilities in Southeast Asia by integrating FOMO Pay into the AMTD SpiderNet ecosystem. The acquisition is subject to the Monetary Authority of Singapore's approval.
Looking forward, AMTD will continue to develop FOMO Pay with the aim of connecting the FinTech dots between Southeast Asia and the Greater Bay Area and beyond. Leveraging the diversified digital payment solutions from FOMO Pay, AMTD can thus offer an authentic digitalized user experience to the target clients, thereby supporting more entrepreneurs in their innovation and development journey.