AMTD Digital, the integrated digital solutions platform of AMTD Group, announced that it will acquire a controlling stake in FOMO Pay, the one-stop QR code and digital payment solution provider in Southeast Asia, via its unique and innovative "Fusion-in" Programme, which involves using a combination of share swap and cash for investment.
This is AMTD Digital's third controlling stake acquisition in Singapore's FinTech industry recently, following the acquisitions of PolicyPal, Southeast Asia's leading InsurTech company and CapBridge, Singapore's first regulated securities exchange for digital assets and private companies and Singapore's leading integrated private market ecosystem platform. The acquisition of FOMO Pay reinforces AMTD Digital's strategic expansion in Southeast Asia out of its global headquarters in Singapore.
After the acquisition, FOMO Pay will become a key member company within AMTD Digital, adding the rapidly growing payment function to the one-stop digital financial services, and further enhancing the comprehensive layout for AMTD Digital's FinTech platform across Southeast Asia. The acquisition is subject to the Monetary Authority of Singapore's approval.
AMTD Digital is the integrated digital solutions platform of AMTD Group, an Asian financial services centric conglomerate. Headquartered in Singapore, AMTD Digital strives to build a one-stop, comprehensive, cross-market, innovative digital financial services platform. AMTD Digital aims to leverage its scarce and comprehensive digital financial licenses and offer integrated digital banking, digital insurance, digital asset exchange, digital payments/ remittance, and other digital licensed businesses across Southeast Asia and in the Greater Bay Area. As the core engine for AMTD SpiderNet, AMTD Digital empowers innovative FinTech companies and the entrepreneurs through the unique "Fusion-in" Programme, leveraging AMTD SpiderNet's solid linkage to resources across different sectors and industries in the Asia Pacific region and beyond. This enables AMTD SpiderNet to become an ever-growing ecosystem which will create sustainable commercial and social values.
In June 2020, Airstar Bank, one of the only eight virtual banks in Hong Kong jointly established by AMTD and Xiaomi, was officially launched to the public, being the second virtual bank to be granted for launch by the Hong Kong Monetary Authority. AMTD is also leading the consortium together with SP Group, a Singapore government owned leading energy utilities provider in Asia, Xiaomi, and Funding Societies to jointly apply for the Singapore digital wholesale banking license.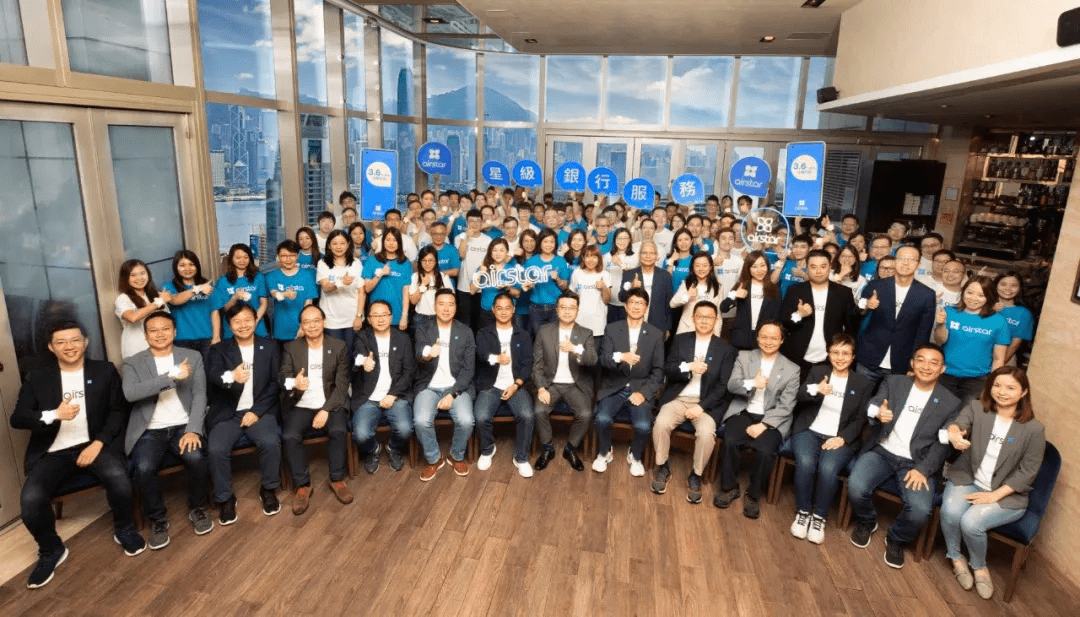 In June 2020, Airstar Bank, one of the only eight virtual banks in Hong Kong jointly established by AMTD and Xiaomi, was officially launched to the public.
FOMO Pay is one of Singapore's largest and leading one-stop QR code payment aggregators and payment gateway providers, enabling merchants to accept a full suite of digital payments methods including WeChat Pay, NETSPay, mVISA, Grab Pay, Singtel Dash, etc., in Singapore and Malaysia. FOMO Pay plans to scale its innovative technology to other Southeast Asia countries, to promote cashless payments and financial inclusion.
As a "Major Payment Institution" regulated by the Monetary Authority of Singapore (MAS), FOMO Pay serves customers in multiple industries such as airlines, publishing, tourism and hotels, F&B, education and retail industries. Its largest customers include SPH, Marina Bay Sands, Singapore Airlines, RWS, Changi Airport and many other well-known enterprises.
FOMO Pay was nominated to be the founding member of the Singapore Quick Response Code (SGQR) taskforce, working together to draft the first QR code national standard to unify all e-wallets in Singapore and promote cashless society.
FOMO Pay has also won awards including MAS FinTech Awards, CITI Bank the most Scalable Solution Award & People' Choices Award, OCBC Emerging Enterprise Award, and First VISA Ready Partner in APAC.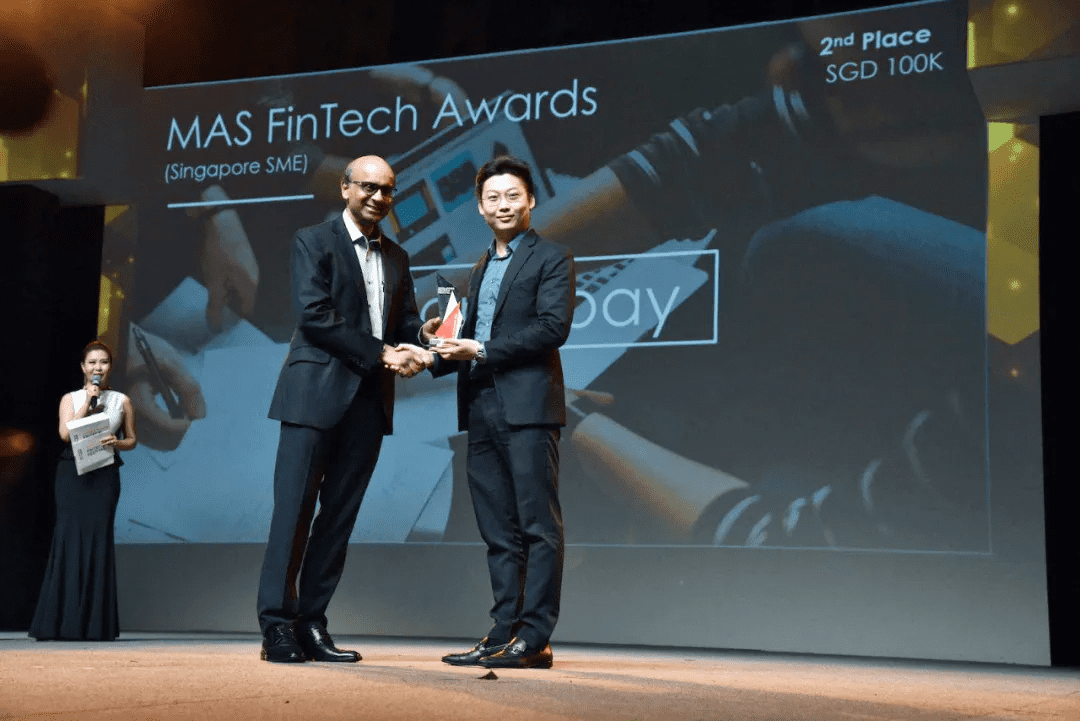 FOMO PayThe Monetary Authority of Singapore and The Association of Banks in Singapore awarded FOMO Pay MAS FinTech Awards in SME Category. Deputy Prime Minister and Chairman, MAS, Mr Tharman Shanmugaratnam, presented the awards to CEO, Mr. Louis Liu at the ceremony
In April 2020, FOMO Pay collaborated with OCBC Bank (Malaysia) to develop the application for Malaysia's first cross-border QR Code collection service, OCBC OneCollect. This service allows any account holder of Singapore's PayNow participating banks to make Singapore Dollar payments to eligible merchants in Malaysia via direct QR code payment through OCBC OneCollect. Prior to this, QR code payments in Malaysia could only be done for local Ringgit currency transactions.
Calvin Choi, AMTD Group's Chairman and CEO and AMTD Digital's Chairman, commented, "Payment is the starting point and core infrastructure of the FinTech industry. AMTD sees tremendous potential of FOMO Pay's payment business growth in Singapore and other countries across Southeast Asia. Most importantly, together with FOMO Pay's capability to offer diversified digital payment solutions through other digital finance platforms and products offered by other AMTD's subsidiaries or ecosystem partners, AMTD is able to provide a true one-stop user journey to its customers.
Louis Liu Xi, FOMO Pay's co-founder and CEO, said, "As one of largest Singapore mobile payment companies, FOMO Pay has always been committed to serving major card organizations, banks, payment institutions and e-wallet clients, promoting regional mobile payment development and financial inclusion to building a cashless society. We are excited about the opportunity to accept AMTD's invitation to join AMTD SpiderNet ecosystem which could make steps closer to our vision.
FOMO Pay has grown significantly over the last few years as mobile Payment adoption continues to thrive.This acquisition will allow us to embark on our next phase of growth and continue to provide more value-added service for business and brands. Joining AMTD Digital will strengthen FOMO Pay's credibility and liquidity to facilitate higher requirement on handling cross-regional payments by international clients. FOMO Pay will benefit from AMTD's extensive connectivity and network in Greater Bay Area, China and Southeast Asia, as well as rich experiences in financial operation and licenses application, which would catalyze FOMO Pay growth to march into the broad Southeast Asia's digital markets, further complement FOMO Pay's payment exchange network, develop more high-quality customers, and promote financial inclusion and digital innovation in the region.
FOMO Pay has also established cooperation with EMQ, another Asia's leading digital remittance company within the AMTD SpiderNet ecosystem. FOMO Pay will leverage on AMTD's extensive digital licensed businesses portfolio to accelerate innovation and provide corporates and merchants with a full value chain product suite.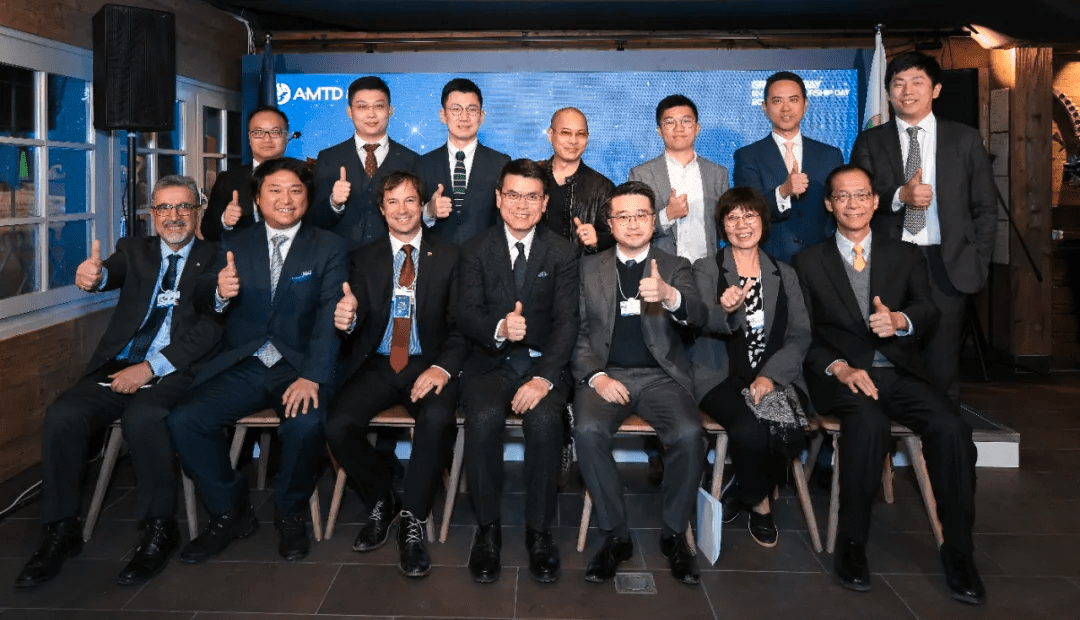 Mr. Louis Liu, Co-founder and CEO of FOMO Pay, with Mr. Edward Yau, Secretary for the Commerce and Economic Development of Hong Kong SAR, Mr. Lucas Palacios, Chile's Minister of Economy, Dr. Annie Koh, Vice President of Business Development of Singapore Management University, and Mr Calvin Choi on the Greater Bay Young Entrepreneurship Association ceremony
AMTD has designated the Southeast Asia markets as its strategic priority for expansion and continuously deepened its strategic layout in Singapore. AMTD, as a founding partner, is committed to long-term support the Singapore FinTech Festival, which is the world's largest FinTech festival. AMTD is the first corporate founding member of the ASEAN Financial Innovation Network (AFIN), for which our chairman Calvin Choi was invited to be its board member.
In April 2020, AMTD partnered with AFIN to establish the S$50 million AMTD ASEAN-Solidarity Fund. In May 2020, AMTD, MAS, Singapore FinTech Association (SFA) announced the launch of a S$6 million MAS-SFA-AMTD FinTech Solidarity Grant to support Singapore-based FinTech firms amid the challenging business climate caused by the COVID-19 pandemic.
In addition, AMTD, Xiaomi Finance, Singapore Management University (SMU) and the Institute of Systems Science at the National University of Singapore (NUS-ISS), jointly launched the 'AMTD-Xiaomi-SMU-ISS Digital Finance Leadership Programme' ("AXSI Programme"), approved by the Ministry of Education in Singapore in June 2020.AXSI Programme will provide in-depth digital business transformation and finance perspectives for senior leaders in Singapore and beyond.
AMTD aims to act as a super connector between Southeast Asia and the Greater Bay Area and other regions in China and beyond. The acquisition of FOMO Pay reflects AMTD's strategy of integrating innovative companies into its unique SpiderNet ecosystem, and its ambition to continue to build out its one-stop cross market intelligent digital financial services platform. AMTD will continue to bring its capital market expertise and extensive connections with global new economy companies to Southeast Asia, and empower more entrepreneurs in their innovation and development, and finally interconnect with the global markets.